Listen to the author read this article
Do you suppose there can be any stopping the wimpification of our society, or have we gone too far to be able to return to the days of sanity, common sense and skin of a decent thickness?  Part of what I'm talking about is this obsessive compulsion of people, mostly on the Left, to demand an America that offends no one, except Christians and Tea Party patriots, of course.  This Wimpification has as its goal the obliteration of freedom of speech and free expression.
You may recall back a couple of weeks ago when the communist dictator of China was being given the boot lick treatment by the Obama White House, and Rush Limbaugh commented on the fact that Hu Jintao's televised speech was not being translated.  Rush, in his usual cut-up manner did an age-old antic imitation of what Hu Jintao sounded like.  Now, we understand that he was being silly, and I laughed when he did it.  We know he was using a bit of humor to point out the absurd insanity of the United States hosting a brutal, murderous communist dictator in our White House, complete with the deluxe, red carpet treatment and a state dinner.  It was a despicable spectacle, but I guess by now we should be getting used to Obama kissing the rings of our enemies and telling our ally friends to kiss off.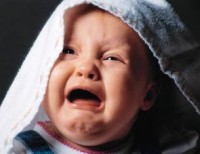 Well, leave it to the Left to predictably get their drawers in a wad over Rush's humor.  On Tuesday, it was reported in the San Francisco Chronicle that a San Francisco supervisor has drafted a nonbinding resolution demanding that Rush apologize for his fake Chinese imitation.  I'm not kidding.
According to the article,
Rush Limbaugh: Apologize. That's what Supervisor Eric Mar is demanding in a resolution he introduced today. Mar's resolution came in response to comments that Limbaugh made on his Jan. 19 radio show in which he mocked Chinese President Hu Jintao's speech at the White House.

The right-wing commentator said, 'Hu Jintao: He was speaking and they weren't translating. They normally translate every couple of words. Hu Jintao was just going ching chong, ching chong cha.

Limbaugh's remarks drew condemnation from Asian-American lawmakers, including state Sen. Leland Yee, civil rights groups and others. Now San Francisco is poised to weigh in."
The city of San Francisco?! Civil rights groups?!  This is absurd, and it's really getting old watching the Left come unglued over the most nonsensical things, and yet they don't blink an eye when truly vicious and actual "heated rhetoric" is directed toward Christians, the Tea Party or Sarah Palin.  What we're seeing here are the workings of the communist anti-free speech machine.  The Left is determined to silence those of us who tell the truth about their evil intentions for our country, and they will continue to use the most preposterous excuses to do so.
Rush Limbaugh is the biggest target, and right up there with him are Michael Savage, Sean Hannity and Glenn Beck.  All those men are serious threats to the plans of the socialist Democrats and their RINO buddies in the Republican Party, because every weekday those men expose the truth behind the lies of the left.
Getting back to the "Rush Resolution," the Chronicle piece continues,
"Mar lined up five colleagues to co-sponsor his nonbinding legislation, enough for approval. A spokesman for Mayor Ed Lee said the resolution still needs to be reviewed before deciding whether it will get the mayor's signature. However, said spokesman Tony Winnicker, Lee already has rebuked Limbaugh's remarks and the resolution appears consistent with that position.

It states: ''Rush Limbaugh represents a regressive stance in American society by belittling the Chinese community with his mocking of the Chinese language and the President of China. His remarks show extreme disrespect to Chinese Americans that have struggled and made great contributions to this country.'

Further, it states, the board 'condemns Rush Limbaugh for his offensive comments and calls on him to apologize immediately.'"
Offensive comments, huh?  More offensive than what Hu Jintao does to own his people?  Putting that aside, since when do any of us have a "civil right" to not be offended?  We don't, and we shouldn't.  But, if we're talking about offensive words, then the Left should look in the mirror.  They're desperately generating all this flaky outrage over an instance of Rush making fun of a murderous dictator, and they shriek like harpies, as if there is any substance to their silly indignation; yet, they never bother to look at their own spokesmouths who say the most vicious things against those of us on the right.  Michelle Malkin has a fine and vast collection of truly hateful and even threatening speech directed toward conservatives.  It's good to keep in mind which side is truly steeped in hatred, and it's not the Right.
A while back, I reported on Al Sharpton and his ridiculous crusade to lobby the Federal Communications Commission (FCC) to get Rush Limbaugh (and others on the right) off the air.  Sharpton is still sticking to his misguided guns and is reportedly stepping up his efforts to pressure the FCC to get what he perceives as "racist" comments off the air, and he's predictably and shamefully using the horrible Arizona shootings as a delusional excuse.
Now, what do you suppose could be considered racist comments?  In a couple of off-air examples, we see that it's not just free speech on the airwaves that these people like Sharpton are targeting, but any speech they deem "incorrect" is in their crosshairs.  In the world of the goofy left, during a discussion about an inefficient city government office, a county commissioner describes it as a black hole, and his comment is denounced as "racist."  In another example of a black hole of misunderstanding, last June the Los Angeles NAACP became unhinged over a Hallmark audio greeting card which, speaking in outer space terms, mentions black holes, and the hearing-impaired NAACP members misunderstood it to be saying "black whores."  Again, I'm not kidding.
This is a ridiculous fight to be having.  Who does Al Sharpton suppose will determine what is considered offensive or racist?  It's a preposterous proposition.  We already have decency standards, and the FCC already has more than too much power.  The FCC must not be given the unconstitutional power to crush free speech, just because liberals don't like it.  You don't like the Constitution and freedom of speech?  Go make your own country, and leave ours alone.
This fanatical push to curb Rush Limbaugh's speech by Sharpton and San Francisco will not likely go anywhere, which is good, but what's disturbing is that these people are seriously moving toward curbing free speech.  Of course, the only speech they consider "offensive" "hateful" or "racist" is speech that tells the truth about the intentions of the Left to remake America into a socialist-communist cesspool, with all the power concentrated in a few government hands, and the voices of the people silenced.  And, of course "hate speech" also includes pointing out true right and wrong, according to the Bible.
That's what we're up against, and that's why it's so important that we keep on fighting the forces of the Left.  After the November elections, there may be some on the right who are relaxing just a bit thinking that the Republican House in Washington will be just fine if we take a little breather from riding them to do the right things.  But, as I've said before, we can never take a break again as long as we live, because those on the Left will never stop the relentless pursuit of their freedom-killing, money-robbing, private-property-rights-stealing, Constitution-shredding agenda.
Oh, and Rush, don't ever apologize.
Gina Miller, a native of Texas, is a radio commentator and disc jockey. She also works with her husband installing and repairing residential irrigation systems and doing landscaping on the Mississippi Gulf Coast.