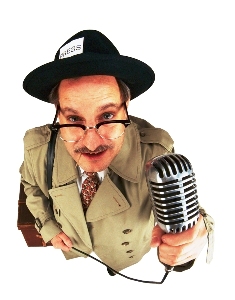 These are the best of the best articles at Dakota Voice last week. If you missed one the first time around, this is your chance to get caught up!
Radical Homosexual Intimidation Cows Chick-fil-A – Of all the heads of companies that allow themselves to be intimidated by the militant homosexual campaign, its doubly disappointing to see the caving of Chick-fil-A, one of the few, large, American companies that was proudly based on Christian principles. In this case, fillet is correct. Having made a clear stand for God in the past, it seems Chick-fil-A has opted for the "boneless chicken" this time.
Chick-Fil-A Controversy is Anti-Christian Bigotry – Bishop E.W. Jackson Sr., Founder and President of STAND – Staying True to America's National Destiny is accusing homosexual activists of anti-Christian bigotry and hatred. Recently, homosexuals have attacked Chik-Fil-A for supporting pro-family groups and events. They are calling for boycotts, banning the business from college campuses and labeling the owner and business as anti-gay. Some have ridiculed the business, calling it "Jesus Chicken."
Exposing the Ideology of Islam – A four-hour seminar on "Exposing the System of Islam" was hosted in Rapid City, SD today by BigHorn Canyon Ministries, Family Heritage Alliance and Aglow Ministries. The seminar was provided at the BigHorn Canyon Ministries building for about 70 people in the morning, and was repeated for another 70 or so people in the afternoon. The seminar made the case that Islam is more than just a religion, that it is an ideology cloaked in a religion–one that demands supremacy in every part of life, in every part of the world.
South Dakota Legislature: Commitment to Freedom Too Much to Ask? – After the South Dakota House State Affairs Committee shot down the Health Care Freedom Act last week, I received some replies from committee members to my earlier email urging passage of the bill. Without fail, each and every one of the responses from committee members contained expressions of seeming desire to shield South Dakotans from ObamaCare, but a uniform expression of powerlessness to do so. Why are our leaders so ignorant of our bold heritage of freedom, and so unwilling to go to the mat for liberty as our ancestors were?
Rush Limbaugh Brings out Inner Wimp of the Left – Do you suppose there can be any stopping the wimpification of our society, or have we gone too far to be able to return to the days of sanity, common sense and skin of a decent thickness? Part of what Im talking about is this obsessive compulsion of people, mostly on the Left, to demand an America that offends no one, except Christians and Tea Party patriots, of course. This Wimpification has as its goal the obliteration of freedom of speech and free expression.
Busted Again: Planned Parenthood Aids Underage Prostitution – Caught on video: A Planned Parenthood manager in New Jersey coaches a man and a woman posing as sex traffickers how to to secure secret abortions, STD testing, and contraception for their female underage sex slaves, and make their whole operation look as legit as possible in an undercover video released this morning.
DICISPLESHIP SERIES: Why Did Jesus Come to Earth? – This is the mystery of the kingdom to which Jesus referred. Gods kingdom is at work among men in two different stages. The world has yet to see the coming of Gods kingdom in its full and final power, but the mysterythe new revelation announced by Jesusis that Gods kingdom has come to work among men but in an unexpected way. Perhaps the best way to understand the goal of the kingdom and why Jesus came to earth is to recall what sin has ruined.
Striking Down ObamaCare: A Closer Look – Federal Judge Vinson resoundingly struck down ObamaCare as unconstitutional today. His 78-page decision contains a wealth of valuable insight into our nation's history, our great constitution, and the American way of life. Every American should read it, for we must know our heritage in order to preserve it.
Drug Testing for Welfare Payments – Two bills have been submitted to the South Dakota Legislature to provide better stewardship of the taxpayer's money with regard to welfare payments. HB 1120 was submitted on Jan. 24 to allow for drug testing of any welfare recipient whom the Department of Social Services believes is using illegal drugs. That seems reasonable, right? Not according to some of the stewards of your money.
Sex Trafficking: There's More to the Super Bowl Than Sports – The Florida Commission Against Human Trafficking estimated that tens of thousands of women and minors were trafficked in the Miami area during the last Super Bowl. One such trafficker, Manuel A. Walcott, was sentenced to 20 years in prison for offering a 14-year-old girl as a Super Bowl Special during the 2009 game in Tampa. When undercover investigators inquired about the special, they were quoted a price of $300 for two girlsa 14-year-old and an 18-year-old who had been a prostitute for two years.
Thank you, faithful readers, for making these the best of the best.