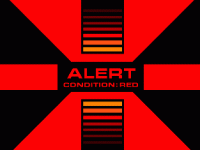 Senate Minority Leader Mitch McConnell plans to offer a Repeal Obamacare amendment to the FAA reauthorization bill today!
Now is the time to put pressure on moderate Democrats to repeal Obama's government takeover of health care. Below is our list of moderate Democratic Senators to call. Call these Senators now because if all Republicans vote with McConnell we still need 4 Democrats to vote to repeal Obamacare:
Manchin, Joe (D-WV):(202) 224-3954
Webb, James H. (D-VA):(202) 224-4024
Nelson, Bill (D-FL):(202) 224-5274
Nelson, Ben (D-NE):(202) 224-6551
Casey, Robert P. (D-PA):(202) 224-6324
Tester, Jon (D-MT):(202) 224-2644
McCaskill, Claire C. (D-MO):(202) 224-6154
Bingaman, Jeff (D-NM):(202) 224-5521
Of course, be sure to call or email your own senators here, as well as those in leadership and any other senators you have time to contact.
Stress to them the job-killing nature of ObamaCare, as well as it's freedom-robbing unconstitutional nature. Remind them that ObamaCare has only DROPPED in popularity since it was passed last year, the U.S. House has already voted to repeal it, and the lawsuit filed by 26 states is winning with a recent judge's decision that ObamaCare is unconstitutional.