Archive for February 25th, 2011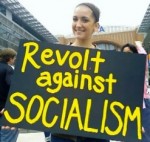 What a fantastic ad! Imagine that, a message to taxpayer-funded government workers: you work for us. YouWorkForUS.net has a petition to send a message to government workers–and our elected leaders–to end the selfishness, restore fiscal sanity and get our nation back on track. I've signed it. Will you?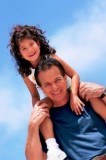 Children Need Parents, a bi-partisan group of mothers and fathers who have come together to reform South Dakota's antiquated child custody laws, applauded the South Dakota House of Representatives for passing HB 1255. On Wednesday the South Dakota House passed legislation that would restore fairness and equity to South Dakota's child custody laws by a vote of 53 to 16. The legislature is getting behind a bill that brings both parents back into the lives of children of divorces," said District 5 State Rep. Melissa Magstadt.