Archive for February 13th, 2011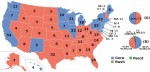 On Monday Feb. 14 the South Dakota Senate State Affairs Committee will consider SB 138, a bill to "enact the agreement among the states to elect the president by national popular vote." This bill would have South Dakota join a movement of others in the United States to abolish the Electoral College method of selecting the president of the United States. The founders set up this system to give smaller states more consideration in presidential elections, and also to safeguard against the fires of direct democracy being manipulated…as Electoral College opponent George Soros would love to do.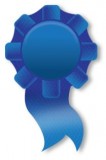 These are the best of the best from Dakota Voice last week, including: Barack Obama: Radical in Chief; Dearborn Should Wake up to Creeping Islamic Shariah Law; Super Bowl Entertainment Showcases Degenerate State of American Culture; Message to SD Legislature: The People Are Paying Attention; South Dakota House OK With Welfare Payments to Drug Users; South Dakota House Again Wimps Out Against ObamaCare; and more!