Archive for February 5th, 2011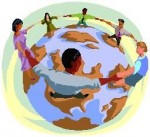 Turns out, Liberals aren't as keen on multiculturalism as they claim. Their views might be best described as "Our-culturalism." The tenets of our-culturalism are quite simple: Our worldview is right, good, and absolutely necessary for a just society. Those who disagree with us are not merely wrong, not merely different, they are a positive threat – hatemongers who must be isolated and ostracized for the greater good of society.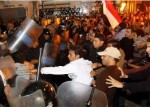 The riots in Egypt and other areas around the Middle East caught experts by surprise. If we want to promote freedom, how about starting at home? Unfortunately the most important thing we could have been doing — staying free ourselves–we haven't been doing. The Index of Economic Freedom finds the United States has plummeted from "free" to "mostly free." How can we promote freedom abroad when we aren't free at home?