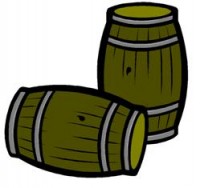 The Rapid City Chamber of Commerce has scheduled four legislative crackerbarrel meetings over the course of the next couple of months.
Saturday, January 22 – Speakers: Senator Craig Tieszen and Reps David Lust, Brian Gosch and Mike Verchio
Saturday, February 5 – Speakers: Senator Stan Adelstein and Reps Phil Jensen and Mark Kirkeby
Saturday, February 26 – Speakers: Senators Jeff Haverly and Elizabeth Kraus and Reps Don Kopp and Dan Dryden
Saturday, March 5 – Speakers: Senator Bruce Rampelberg and Reps Kristin Conzet, Jacqueline Sly and Lance Russell
The crackerbarrels are held in the Classroom Building at the South Dakota School of Mines & Technology in Rapid City from 9:00 am to 11:00 am.
The purpose of the legislative crackerbarrel meetings are to inform the public on legislation being considered in the South Dakota Legislature. A few Black Hills area legislators will be featured speakers at each meeting, and there will be a Q&A time for members of the public to ask questions of the legislators.