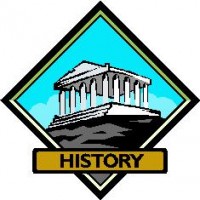 A few days ago I wrote about the homosexual activist's witch hunt against normalcy.  I pointed out that the latest threshold of insanity is being pushed in the textbooks in Great Britain where activists would indoctrinate children to accept homosexuality not only in health class but in math and science class.
In that article I reminded readers how liberals in America continually look to socialist Europe and demand that the United States follow in those footsteps (to ruin).  I said it would only be a matter of time before Leftists pushed it here.  Little did I know that it was already in an advanced stage in California.
A press release from the Pacific Justice Institute yesterday alerted me to SB 48 in the California legislature:
Most California schools teach California history in the fourth grade. Current law points students to the contributions of "both men and women, black Americans, American Indians, Mexicans, and Pacific Island people." SB 48 adds LGBT and changes the names of most of the other ethnic groups to sound more politically correct, although it eliminates "Mexicans" entirely, without adding back in any other Latino designation.
Yes, school children in the fourth grade desperately need to learn about the "contributions" of people who sodomize one another. While we're at it, shouldn't we include the "contributions" of adulterers, people who frequent prostitutes, who have relations with animals, who urinate on one another for sexual pleasure, or who revel in coprophilia?   Why should these "minority groups" be left out from being recognized for their vital historical contributions?  Why should our fourth grade children be deprived of the knowledge of the historical contributions of people with "special" sexual proclivities?
More on this from the California Family Council website:
Promoting it as a method of thwarting bullying and harassment in the schools, SB 48 is billed as the "Fair, Accurate, Inclusive, and Respectful (FAIR) Education Act." This legislation would require children to learn the history and contributions of homosexuals. Just as children currently study the roles and contributions of men and women, African Americans, and members of other ethnic groups, SB 48 would require lessons to include "the early history of California and a study of the role and contributions of both men and women, Native Americans, African Americans, Asian Americans, Pacific Islanders, European Americans, lesbian, gay, bisexual, and transgender Americans, and members of other ethnic and cultural groups, to the economic, political, and social development of California and the United States of America, with particular emphasis on portraying the role of these groups in contemporary society." In other words, history in California schools would equate sexual identity with ethnicity.

In practical terms, SB 48 is not at all "fair" – not when it would promote one viewpoint, while denying and silencing another. Homosexuals would be presented as a positive, accepted norm without the mention of any negative health or moral concerns shared by medical experts, religious leaders, and parents. Schools have long been accused of re-writing history in order to support current culture. In this circumstance history would flagrantly be rewritten with propaganda favoring pro-homosexual messages in the schools. To add GLBT issues to the history of California and the United States further dilutes objective truth in public schools and misinforms children about the lifestyle.
Notice also that this dark agenda of indoctrination is being advanced under the auspices of "anti-bullying."  As if anyone were "pro-bullying," acceptance of homosexual behavior is being regularly and routinely advanced in public schools under the cloak of attempting to stop bullying.  Never mind that students have from time immemorial been bullied for being fat, skinny, ugly, shy, bookish, tall, short, wearing glasses, poor, and yes, being an effeminate boy or a tomboyish girl.  Also never mind that teachers are already doing all they can to stop students from mistreating one another.
Here in South Dakota, an "anti-bullying" bill was introduced in our legislature on Monday by a Rapid City pro-homosexual state senator.  Homosexual activists were smarter than usual this time, with the usual suspects taking a "hands off" approach when the bill was introduced and avoiding explicitly pro-homosexual language in the initial bill (plenty of time to work that in later).  Fortunately, most legislators in the Senate Education Committee saw through this ruse yesterday and voted it down. I am told by a conservative lobbyist friend that a South Dakota pro-homosexual group came out of the closet at the last minute to make a last-ditch effort to save the bill, but it was to no avail.  Thank God.
We must remain continually vigilant, my friends.  Liberal activists are not laid back like we conservatives have been for too long. They don't wait for the battles to come to them–they start them. They are clever enough to realize that if they can indoctrinate developing children at a very young age, if they can get them to believe homosexual behavior is normal, natural, healthy and moral at that impressionable age, they will have likely won a convert for life.
Conservatives must be proactively on the lookout for these threats, and take the initiative to push back against the illegitimate societal gains of homosexual activists.  Children are the members of society who are least capable of defending themselves against the pernicious lie. We cannot let them down by leaving them undefended against this assault. Our children are counting on the grownups to act like grownups.