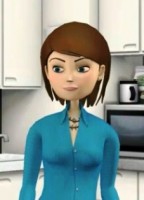 Once again Robot Theater helps us to understand how liberals can buy into the silly idea of anthropogenic global warming.
It's easy to see why the number of people who buy this bunk is falling–down to somewhere around 30%  of Americans now. Of course, it'll probably never get down to zero; some people simply lack the intelligence to employ analytical skills, especially when emotionalism is so much easier than dealing with facts.
Note: Reader comments are reviewed before publishing, and only salient comments that add to the topic will be published. Profanity is absolutely not allowed and will be summarily deleted. Spam, copied statements and other material not comprised of the reader's own opinion will also be deleted.