AT ISSUE: In a couple of weeks the 38-day session of the South Dakota Legislature will convene. Its agenda is already telling us that the big item this session will be establishing the state budget for the next fiscal year and attempts to find answers to South Dakota's deficit problem. At the same time our legislators must deal with the myriad of other issues awaiting legislation that also demand their attention.
IT IS SOMEWHAT ironic here that I discuss an issue that I hope won't get to the legislative floor for some time.
There is no question that the state's lottery profits are down several million dollars because what many believe is due to the smoking ban that went state-wide Nov. 10. While this may be a truism, the entire truth is that some of this loss must also be blamed on the recession and the fact that folks are hanging onto their shekels a little tighter than usual.
Because of this loss of revenue for the state's general fund I have been hearing that some legislators are thinking about "adjusting" the ban the voters approved of in the Nov. 2 General Election. They can call it "adjusting" if they want to, but opening the door to let the smoke roll back into the casinos, bars and restaurants so soon after the voters' approval for the ban would be a major mistake.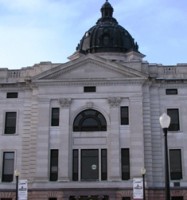 THE FIRST REPORT I saw of the loss of revenue was issued three weeks after the ban went into effect. The video lottery revenue was down more than $2.3 million–or 19.2 percent–in those first three weeks after the ban went into effect, compared with the same period last year, 2009.
To be sure, that $2.3 million is a big loss, those numbers will rebound as they did in other states that went through the same situation of banning smoking in public places. Oregon is an example of one of those states.
GOVERNOR-ELECT Dennis Daugaard and what appears to be most legislators are opposed to raising any state taxes, an idea floated recently was to bump the state's sales tax by just a half-penny. That idea flew off the table even before there could be any discussion on it.
However, I might point out that a state official said each penny of the state sales tax generates about $175 million a year. And since South Dakota's projected deficit in fiscal year 2012 is $74.8 million it wouldn't take long to clean up that deficit and then some. Of course there would have to have a termination date–a sunset measure–written into the law. And it wouldn't be the first time South Dakota has had such a temporary tax; take the veterans' bonuses for example.
ANOTHER POINT here, according to that newspaper in the town near Harrisburg, that while the 16 legislators in the Joint Appropriations Committee tussle with taxes, or the lack of them, the other 89 lawmakers have to be kept busy as well.
"The budget is the biggie, but it sounds like there are some good sideshows in the works—issues that will add color to the session otherwise dominated by dollars."
For example, incoming House majority Leader David Lust of Rapid City said he wouldn't be surprised if some lawmakers have an itch to take up the abortion issue again.
There are other lawmakers working with the Attorney General to enact a law based on Arizona's which allows local law enforcement officers to ask suspected immigrants for documentation providing they are in our country legally.
THERE ARE ALSO rumblings that some want to address what is called the "Sharia Law." Basically, among conservatives, there is a growing movement to enact laws that would prevent courts from considering Islamic law in cases, or allowing Islamic courts to be established. In effect, South Dakota would join several other states that are considering laws to ban this "Sharia Law."
These proposals, as well as others, have been slugged "a lot of tomfoolery" by some of our more liberal friends, but if you check what is going on around the country, perhaps South Dakota is already falling behind in what needs to be done….
Gordon Garnos was long-time editor of the Watertown Public Opinion, retiring after 39 years with that newspaper. Garnos, a lifelong resident of South Dakota except for his military service in the U.S. Air Force, was born and raised in Presho.