Listen to the author read this article
The world is wickedly insane, and America is not far behind.  I have watched for years as inch by inch our country has marched steadily toward immorality that would shock the Americans of only 60 years ago.  Things that would never have been accepted in the mainstream then are ho-hum routine today, and the rallying cry of the immoral left is, "We must move into the 21st century like the rest of the world!"  I'll never buy that tripe, because I know that the foundation of truth and morality will never change, no matter what all the forces of hell proclaim.
The militant campaign to force the mainstreaming of homosexuality is one glaring example of America's race to the bottomless pit.  Right now, we're witnessing the aggressive, concerted effort by the left to force blatant homosexuality on our armed forces.  This is very bad, regardless of what the in-the-homosexual-tank media and leftist enemies within the high ranks of the military and government would have you believe.  There are many compelling reasons why this is a terrible idea, and Air Force veteran, Bob Ellis, of Dakota Voice has repeatedly outlined those reasons in clear terms.
For years we've been seeing "test cases" of homosexuals pushing the legal envelope to force their degenerate lifestyle choice on the rest of us.  Periodically we read about homosexuals suing small business owners—often Christian small business owners—for not bowing to the homosexuals' demands, whatever they may be.  These test cases are getting more and more outrageous, and now we have one of the most over-the-top examples yet of homosexuality gone wild, and it's certainly no surprise that it comes out of San Francisco.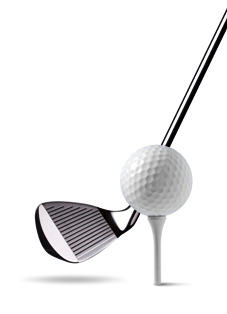 The case is of a man who had himself surgically mutilated in the delusional desire to "become a woman," and who proceeded to sue the Ladies Professional Golf Association (LPGA) for not allowing him to compete in their tournaments.  He claims that under California law, his "civil rights" are being violated by not being allowed to play with the women.  Before the lawsuit is even done, the LPGA, rather than fight this insanity with the voice of reason and truth, has instead chosen to cave in and join the delusion by voting to allow so-called "transgendered" men to join the LPGA.  The lawsuit, which was filed in October in San Francisco by a former police officer and SWAT team member who now calls himself Lana Lawless, is still ongoing, but LPGA members voted preemptively to strike from their constitution the requirement that members be female at birth.
This is wrong on so many levels that it's hard to choose where to begin.  When reading articles about this topic—of men and women who insanely and vainly try to change their gender–I see that the media is so overboard in their fawning support of this spiritual and mental illness, that pretty much without exception, the stories are written from an accepting viewpoint, even going so far as to refer to a man as a "she" and a woman as a "he."  Such is the case with this man who is suing the LPGA.
It's not just the media that have signed on to this mass delusion, but the courts have also stepped right up to "validate" what could never actually be.  You may recall back about a year and a half ago, Sonny Bono and Cher's daughter Chastity Bono had a so-called "sex change" operation.  Afterward, this past May, she proceeded to go to court to legally change her name and her gender. That's preposterous enough, but the so-called judge didn't blink an eye in declaring that the woman Chastity Bono is now officially and legally the "man" Chaz Bono.   As I said, this world is truly insane, but I for one will not sign on to that insanity.
Back to this man who has busted his way into the Ladies PGA; beyond the sheer madness of it, it is patently unfair in the athletic sense.  Despite years and years of the left trying desperately to erase the truth of the inherent differences between men and women, women will always be the weaker of the sexes; that's just the way it is and has been since God made mankind male and female.  With rare exceptions, women cannot successfully compete against men in sports where physical strength is involved.  Golf does require physical strength.  A man will almost always have the strength to out-drive a woman when they start from the same tee box.
When you turn it around with women demanding to be let in to the PGA, well, it's not the same thing.  Although I firmly believe that sports should remain segregated by sex, if the PGA says it's alright for a woman to try to join their ranks (which they have), there's no harm to the tour, because most likely, she would not necessarily even make the cut.  It's not the same when you turn it around with men invading the ladies' tour.
The man suing the LPGA is also suing the Long Drive Association (LDA) for re-writing its rules to adopt the LPGA's stance of allowing only women to compete in the women's competitions.  The LDA did this after he won the 2008 Women's Long Drive Championship.  Well, who could've seen that coming?!  Who would ever imagine that a man would out-drive a bunch of women?!  Of course, the LDA read the writing on the wall and rewrote their rules.  Otherwise, it's quite possible that no woman would win the Women's Long Drive championship ever again.
Thus far, the LDA has not caved in and changed their rules, but the lawsuit was filed in San Francisco, so I would say the legal cards are stacked against them.
This disgusting story is just a snapshot of what's wrong with our country and our world.  Rational people know that a man could never become a woman!  It's impossible—no matter what is chopped off or sewn on a person's body or how many hormones are pumped in, the DNA is unchanged; your gender will never change.  All the people who enable and encourage this kind of behavior, from the "doctors" who would perform such a needless and barbaric procedure, to the lawyers who file these ridiculous lawsuits, to the judges who proclaim by fiat that a sex change has legally occurred, to the media people who blindly affirm the lie in their coverage—none of those people are helping the person who suffers from the spiritual and mental illness of homosexuality, which covers a range of various manifestations up to and including the demented desire to attempt to change one's gender.
Instead of helping people who suffer from such delusions, all those enablers only help further cement that delusion, and we end up with ones like this man suing the LPGA and the LDA as he proclaims,
"I have traveled a long road to get to where I am now, a place where I always belonged as a strong, proud, capable woman. I am, in all respects, legally, and physically female. The State of California recognizes me as such and the LPGA should not be permitted to come into California and blatantly violate my rights. I just want to have the same opportunity to play professional golf as any other woman."
This man and ones like him need help, not false validation.  There are plenty of resources to rescue people who are trapped in the iron clutches of homosexuality.  Exodus International is one resource ministry, and Love Won Out is another.  And there are others that are always ready and waiting to offer the love, freedom and the power of Christ to help people escape homosexuality.  Of course it's not easy, but with God on your side, all things are possible, according to His will.
Gina Miller, a native of Texas, is a radio disc jockey. She also works with her husband installing and repairing residential irrigation systems and doing landscaping on the Mississippi Gulf Coast.