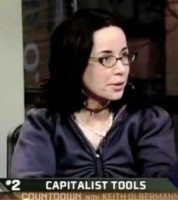 This is what the Leftist elitists think of people who love America, believe this is the best place in the world, are convinced the U.S. Constitution should be followed by our leaders, treasure freedom, and insist on moral and fiscal sanity.
The "mainstream" media thinks you are too stupid to run your own life, too stupid to even vote, too stupid to know what's good for you, that you need Leftist elitists like themselves to make decisions for you and run your life for you (as they do with government health care), that if you don't worship our Marxist president you are a racist, that you're a tea-bagging redneck clinging to your guns and Bibles, a hillbilly, who doesn't understand the complex issues of the world of grey in which they live.
Today is your chance to send them a message. Make sure they get it–loud and clear.