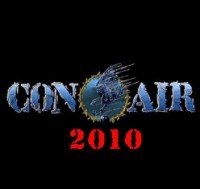 The way TSA is now treating air travelers like criminal suspects is wrong, but as Americans we do need a laugh or two as we deal with our oppressive government.
The folks at ReasonTV have put together an illustrative and humorous clip using some modern-day real life security inspection footage, plus some footage from the Nicholas Cage movie "ConAir." (I just caught part of this movie while channel-surfing last night)
The way things are going, this is too close to the truth!
This holiday season, we're all convicts.