Archive for November 26th, 2010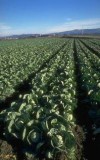 While America celebrates Thanksgiving, the leftists in Congress have been hard at work. Notorious Senator Dick Durbin and his allies are pushing the so-called "Food Safety Modernization Act" (S. 510). This bill would drive up the costs of food production by adding more layers of government interference. Like Cap and Tax, which will guarantee higher energy bills, S. 510 will ensure you pay more to meet an essential need.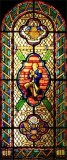 Our nation's Capitol Building is just one of the testaments to America's rich Christian heritage. Within the U.S. Capitol there is a room set aside for congressmen to pray called the Congressional Prayer Room. Learn about this aspect of our Christian heritage and how it is used.