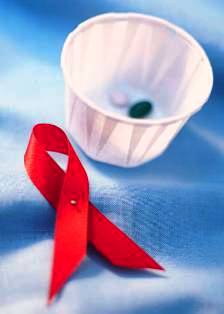 A new report is out from the Centers for Disease Control's (CDC) Morbidity and Mortality Weekly Report (MMWR).
It tells us essentially the same thing we've known for years, the same thing the CDC and other health organizations have been telling us for years: homosexual behavior involves drastically elevated risk of AIDS/HIV infection.
Men who have sex with men (MSM) are at increased risk for infection with human immunodeficiency virus (HIV). In 2006, 57% of new HIV infections in the United States occurred among MSM…Of those who were infected, 44% were unaware of their infection.
The study was very thorough.  For the study, 28,468 men were approached, 12,325 were screened for participation in the survey at 626 venues in 21 cities. Of those who were screened, 11,074 (90%) were eligible for the survey.  Of those who were eligible, 8,153 homosexual men from 21 metropolitan areas were determined to meet the criteria for the study.
Consider the implications of this study: 57% of new HIV infections are associated with homosexual behavior–from a segment of the population comprising less than 2.9% of the total population.
If AIDS were not a behavior-related disease, we would expect less than 2.9% of new HIV infections from the homosexual population–yet it is 20 times what it should be, were that the case.
Yet the "mainstream" media and government PR sources maintain the whitewash about homosexual behavior, insisting the public believe that AIDS must miraculously happens to people, with no connection whatsoever to their behavior…that homosexual behavior is normal, natural and healthy.
We throw more money at AIDS than any other disease–phenomenally more, when you consider the number of people affected by each disease. While things like heart disease are frequently totally beyond the control of their victims, AIDS infections are almost entirely within the behavioral control of the victim. Simply making a healthy, moral choice about behavior virtually guarantees safety from the disease.
While we whitewash and ignore the dangers of homosexual behavior, people continue to get deathly sick and die.  We consider it our moral duty to mount public education campaigns to warn people about risky prescription drugs and smoking…yet we deliberately whitewash the dangers of homosexual behavior.  Why?  It has become a politically correct and politically protected sexual behavior.
That would be hateful and mean-spirited to tell people that their sexual behavior is aberrant and dangerous, it is claimed.  Tell me: if you were about to do something that would put you in harm's way, would you consider a warning from someone an act of hate or an act of concern?