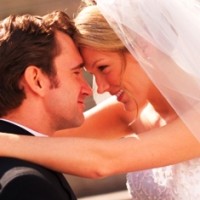 Today U.S. District Court Chief Judge Vaughn Walker ruled against marriage in the Perry v. Schwarzenegger case over Proposition 8, California's marriage protection amendment passed by a majority of Californians in 2008.  This came despite the fact that homosexual activists and apologists made a weak case during the trial, supplying little more than emotional arguments and anti-moral contempt.
According to a release from the Family Research Council, president Tony Perkins said:
"Marriage is recognized as a public institution, rather than a purely private one, because of its role in bringing together men and women for the reproduction of the human race and keeping them together to raise the children produced by their union. The fact that homosexuals prefer not to enter into marriages as historically defined does not give them a right to change the definition of what a 'marriage' is.

"Marriage as the union between one man and one woman has been the universally-recognized understanding of marriage not only since America's founding but for millennia. To hold that the Founders created a constitutional right that none of them could even have conceived of is, quite simply, wrong.
Well put.  Homosexuals have the same right to get married as heterosexuals do, subject to the same specifications: not a close relative, someone of the opposite sex, etc.  They do not have a right to hijack a societal institution of profound importance and rob it of its unique value and distinction.
If homosexuals don't want to get married, that's their business, but they don't get to call whatever they do want to do by a title that is not merited.  I don't get to call an empty gum wrapper a $20 bill, and homosexual activists don't get to demand the value of marriage for a sexual act that has none of the legitimacy and positive function of marriage.
As for judges: they don't have the power to redefine nature, they don't have the authority to manufacture law that doesn't exist, and they don't have the jurisdiction to override those who do have the authority to make law.  They are not oligarchs, and they are not kings–no matter how much they might like to believe so
A release from the Alliance Defense Fund promises the decision will be appealed:
"In America, we should respect and uphold the right of a free people to make policy choices through the democratic process–especially ones that do nothing more than uphold the definition of marriage that has existed since the foundation of the country and beyond," said ADF Senior Counsel Brian Raum.

"We will certainly appeal this disappointing decision. Its impact could be devastating to marriage and the democratic process," Raum said. "It's not radical for more than 7 million Californians to protect marriage as they've always known it. What would be radical would be to allow a handful of activists to gut the core of the American democratic system and, in addition, force the entire country to accept a system that intentionally denies children the mom and the dad they deserve."
Again, this is simple common sense. But then, those who would counterfeit marriage are unswayed by and uninterested in common sense.
The Heritage Foundation's blog, The Foundry, points out how this ruling is an assault on democratic as well as societal foundations:
Governments derive their just powers from the consent of the governed. The people of California, and the United States, have made clear in numerous ways that they have not consented to the redefinition of marriage. For the past two decades they have considered the arguments advanced by some for overturning marriage as it has been understood in our country. In state after state — 45 in all – they have chosen to reaffirm the meaning of marriage as the union of one man and one woman. They have done so because they understand that establishing same-sex marriage would transform the institution into a set of private interests rather than buttress it as a multi-generational reality binding mothers, fathers and their children biologically, socially and legally.
The ruling is really not that big of a surprise. Our court system has for several decades demonstrated repeatedly, with some exceptions, that it is hostile to normality, common sense, traditional values, and American principles.  Why should this case be any different, especially when it involves a ruling by a judge who is widely accepted to be a homosexual?
Never mind that our bodies were obviously designed to be utilized sexually in a heterosexual fashion.
Never mind that, despite some limited tolerance toward homosexual behavior in some cultures, no civilization in recorded history has embraced the insane concept of homosexual "marriage;" (history, morality, and nature aside, you cannot "marry" or "join" two people whose bodies were obviously NOT designed to be joined together sexually).
Never mind that marriage is the ideal environment for the creation of children and the development of those children in a stable, balanced setting where male and female behavior and complimentary interaction between the sexes is modeled–while homosexual behavior is a moral and literal perversion of all these things.
Never mind that monogamy–even among supposedly committed homosexual couples–is a rare state, and even considering the too-high divorce rate still makes a mockery of the committed state that marriage is to be.
Never mind that the state has, for all the aforementioned reasons and more, a compelling interest in preventing the critical institution of marriage and family from being hijacked and counterfeited.
Never mind that the people of California (and most states in the union) have overwhelmingly stated they do not want this important institution undermined–even in a liberal state such as California.
Never mind that homosexual activists have repeatedly shown their complete contempt for the values most American hold dear, including the right to govern ourselves and not be subject to the whims of an unbalanced but vocal minority.
No, none of this matters to judicial activists who insist on pushing an immoral and unhealthy agenda to turn society upside-down.  All that matters is winning.
The defense of marriage will continue, however, all the way to the Supreme Court if need be–and I'm sure the homosexual activists and their "useful idiots" will settle for nothing less, even as they refused to accept not only the judgement of nature (the correct use of our sex organs is obvious) but the lawful decision of the majority of California voters in 2008…and the majority of voters in 2000. Again, what is right is not important, what is natural is not important, what is best for children is not important; all that is important is winning…and that elusive sense of validation and affirmation homosexual activists seek but never really find.
Nevertheless, we must not tire in doing what is right, never ceding what is important even to a persistent enemy.  The stakes are too high–too high for children, too high for individuals, and too high for society.