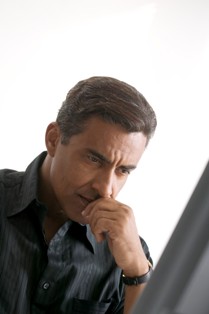 These are the best of the best from Dakota Voice last week. Our readers found them most compelling, and if you missed one the first time around, hopefully you will, too.
Why Islam is Fine and Christianity is Not – I keep hearing people ask why are Christians so maligned and hated? And why are Islamists suddenly getting all this religious freedom support from the American left that doesn't give a rip about freedom of religion for Christians? Why is the left standing up with vigorous indignation toward those who oppose the Ground Zero mosque? The answer is stunningly simple, but it's not an answer that everyone wants to accept
Hidden Purpose of Ground Zero Mosque Exposed? – We now have an alarming report that further exposes the hidden and likely motivations behind the developers of the Ground Zero mosque. Christine Brim has started a three-part series on a shadowy plan going back to 2006 or before to create the Shariah Index Project.
James Cameron Chickens Out of Global Warming Debate – It seems that even successful movie-maker James Cameron doesn't have enough money to put it where his mouth is when it comes to promoting the hoax of anthropogenic global warming. After challenging those who don't believe the hoax to a debate, he sought continually more extreme excuses to get out of the debate while saving face…then just canceled the debate altogether when those efforts failed. In the real world, science trumps science fiction every time.
Feds Dismissing Illegal Alien Cases – It seems the Democrats/socialists in Washington D.C. are in a full court press to ignore the law they are sworn to uphold and allow illegal aliens free access to and rein of our country. From suing Arizona for trying to protect themselves, to draft memos about backdoor amnesty, and now dismissal of many illegal alien court cases, our government is determined to NOT enforce the law.
Ground Zero Imam: US Has More Blood on Hands Than al-Qaeda – The man pushing the Ground Zero Victory Mosque, Imam Faisal Rauf, is supposed to be a "moderate" Muslim, right? We already knew that was bunk (if we were awake, that is), but he keeps getting deeper in it as more of his radical comments come to light. For instance, his claim that the US has more blood on its hands than al-Qaeda, and his casual use of the N-word.
Democrat Official Notarized Fake Tea Party Candidate Papers – News out of Michigan reports that a Democrat Party operative from the Oakland County Democratic Party in Michigan has been notarizing candidate affidavits for fake "Tea Party" candidates. The object of this fraudulent exercise is, of course, to divide the conservative vote in the hopes of allowing socialists to cling to power just a little bit longer in this day and age of unparalleled awareness by the American voter.
Attorney: Medical Stipulation on Pot is Just Window Dressing – The push is on to legalize pot, whether under the guise of "medical" marijuana, or out in the open just to get high. Even here in South Dakota, we have "medical" marijuana on the ballot. But an attorney where "medical" marijuana has been legal for some time says the "medical" stipulation is just "window dressing" to excuse legalized drug use for recreational purposes.
Money Trail of the Ground Zero Victory Mosque – In typical liberal fashion, Speaker of the House Nancy Pelosi wants to investigate the patriotic Americans who oppose the spit-in-your eye plan to build a mosque near Ground Zero in New York City where Islamic terrorists murdered nearly 3,000 Americans on 911. But the money trail of those behind the property where the Ground Zero Victory Mosque is planned to go up is much more interesting…and murkey.
First Meeting of South Dakota Tea Party Alliance – The first meeting of the South Dakota Tea Party Alliance was held last night at the Ramkota in Rapid City. This was the public rollout of Rapid City's newest Tea Party group, formed in just the past few weeks. Featured guest speakers included State Senator Bill Napoli and State Rep. Don Kopp who gave a presentation on global warming. Also presented to the public were the SDTPA programs for the "Constitution Challenge" and the upcoming South Dakota Tea Party Summit.
The Radical Guest List at the White House – When President Barack Obama declared his support for the Ground Zero Victory Mosque a couple of weeks ago, almost lost in the firestorm which came out of those comments was the guest list of attendees. Investigation reveals the guest list included some radical Muslims with some radical ties.
Thank you, faithful readers, for making these the best of the best!