Archive for August 1st, 2010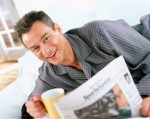 These are the top stories at Dakota Voice last week, including: Ground Zero Mosque Leader's Wife is One Cold Soldier; Britain Moves to Decentralize Health Care as US Moves to Centralize; Liberal Environmentalist Pans Global Warming; Correcting Revisionism About America's Founders; Study: Bush Tax Cut Expiration to Hit Americans hard; Facts Behind the Dismissal of Barb Lindberg from Citizens for Liberty; Theo-tainment versus Discipleship; Judicial Activism Enables Federal Govt To Ignore Responsibility; and more!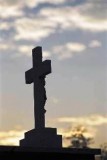 I must remind myself to look beyond the opposing ideologies and see the person—a person made in the image of God, a person for whom Christ died, a person who is in bondage to sin and that liar of liars, Satan. I confess that I do not always do this well and I sometimes err on the side of argumentation rather than love.