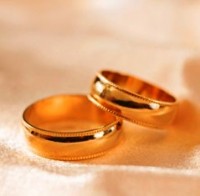 I've examined the appalling lack of monogamy in homosexual relationships before. It's well documented from a variety of sources including Psychology Today, as well as the work of homosexual researchers David P. McWhirter and Andrew M. Mattison, the homosexual magazine Genre, the Washington Blade, The Handbook of Family Diversity, U.S. Census data, and studies in the United States, Canada and the Netherlands.
Now the San Francisco Chronicle reports on a study by Colleen Hoff at the Center for Research on Gender & Sexuality at San Francisco State University which affirms what we already knew: monogamy in even "committed" homosexual relationships is rare.
Hoff, who just received a $3.5 million grant from the National Institute of Mental Health to continue the study for five more years, initially started her research based on findings that HIV infection is on the rise among male couples.

"So much of the HIV prevention effort is aimed at a different set – men in dance clubs or bathhouses having anonymous sex," she said. "HIV prevention might want to expand its message to address relationships; we have to look at risk in a greater context."

In her study of gay couples, 47 percent reported open relationships. Forty-five percent were monogamous, and the remaining 8 percent disagreed about what they were.
As other studies and reports have shown, even "monogamy" usually has a very different meaning for homosexuals. The loosest definition in the dictionary for monogamy is "the condition or practice of having a single mate during a period of time," yet many homosexuals "redefine" monogamy to mean whatever provides them with the greatest emotional comfort: always coming home to the same person no matter how many others you have sex with elsewhere; only having sex with another person if your "partner" is present; always telling your partner about the other people you had sex with, etc.
One of those interviewed for this study affirmed this:
"When we started this study, we felt we didn't know many people with open relationships, but now our friend set is much more diverse," said Lowen, 57. "People we didn't think were open turned out to be. It's just not talked about that much."
That is one reason why the fallacy of parity between homosexual relationships and marriage has gained the traction it has in the last 10 years: the truth is rarely discussed. What's more, in the absence of not only candor and clarity in the debate but even critical thought, the issue receives little more than a "Yeah, whatever" acceptance from pop culture.
Meanwhile, the most important institution and building block of society is being redefined right out from under us.
"It's a redefinition of marriage," Spears said. "The emotional commitment, the closeness, all of it is there."
Yes, it definitely is a "redefinition" of marriage, as there is a redefinition of monogamy. The thing is, words have a specific meaning for a reason. Words are used to convey information that is usable and reliable to all parties in the communication. When there is a high degree of instability and unreliability in the words we use, communication breaks down and the words we pass to another person lose their meaning. No one wants to either say or hear meaningless babble.
Yet that is exactly what we create when we engage in or acquiesce to the "redefinition" of words and terms, especially when those words describe critically important societal institutions and concepts.  The tremendous health risks and reduction in longevity in homosexuals aside, we are squandering a societal treasure by embracing these deceptions.
Just as we devalue legal currency when we allow counterfeits and fakes to be passed as the genuine article, we devalue and render meaningless the institutions and principles we allow to be counterfeited and "redefined."
If homosexuals insist on engaging in this unhealthy behavior, no one is trying to stop them, but undermining fundamental human institutions is unacceptable.  Marriage is too important to people, to society and to children for us to allow it to be hijacked in this manner.