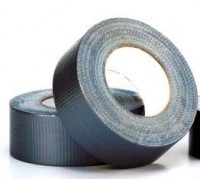 When dealing with Leftists, you have to be very aware of language.  You have to listen extremely careful to what they say, how they say it…and what they don't say.
George Orwell's 1984 was about a futuristic, statist environment where the government not only controlled every aspect of the citizens' lives, but went so far as to police people's thoughts and attempted to control language as a tool to control thought.  Socialism and liberalism are the manifestation of Orwell's hypothetical world come to life in the real world.
So when Paul Cooper at NewsRealBlog noticed President Barack Obama and Secretary of State Hillary Clinton referring to "freedom of worship" rather than the most common "freedom of religion" phrase in connection with the inalienable right for human beings to exercise whatever religious faith they choose, he took note.
Words matter. Words often hold great meaning. That is especially true when it comes to the words of our founding documents like the Bill of Rights in our Constitution. Those words are especially cherished. Yet in the past year it appears the Obama administration has been changing one key word in that sacred scroll.

Last month the U.S. Commission on International Religious Freedom's 2010 report revealed grave concern about both President Obama and Secretary of State Hillary Clinton rejecting the term "freedom of religion" for the term "freedom of worship" in public pronouncements. Why the change when the First Amendment talks specifically about our freedom of religion and not simply worship?
What does the First Amendment say?
Congress shall make no law respecting an establishment of religion, or prohibiting the free exercise thereof; or abridging the freedom of speech, or of the press; or the right of the people peaceably to assemble, and to petition the Government for a redress of grievances.
It does not limit this recognition of freedom merely to how we worship. Rather, the First Amendment recognizes and guarantees the freedom to exercise our religion how we see fit. That means we can express religious sentiments publicly, pray publicly, wear religious icons publicly, talk about our religious belief publicly, and so forth.
If we only have "freedom of worship," knowing how liberals operate, it won't be long until they have backed Christians into a corner, accomplishing what they've wanted for a long time: relegating Christian religious expression to the four walls of a church on Sunday…and nothing more. They can finally purge the public square of all that icky, inconvenient Christian belief that stands in the way of abortion anytime for any reason, full sexual autonomy, and their glorious socialist revolution.
Cooper's piece cites several instances over the past year or so where the Obama Administration has used this curious term of "freedom of worship," and I encourage you to read his entire piece.
In case you might think Cooper is a lone paranoid soul, Christian apologist Chuck Colson has also taken note of this trend and addresses it in his latest video below.