Archive for July 31st, 2010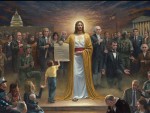 Artist Jon McNaughton's painting of Jesus and the deeply religious Americans that put their trust in His faithfulness and blessings on this great country. Those that claim otherwise are simply denying history and denying God's blessings. We see the results in our daily news reports. Thanks to Carolyn for the tip.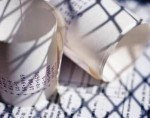 Is it wise for President Obama – in the midst of a severe recession – to advocate for a policy that will, in effect, penalize economic success for the segment of American society most responsible for creating jobs – that is, America's small business owners? The only way that such an approach makes sense is if you believe that government is a wiser steward of the American people's money than the American people themselves – it only makes sense to those who prefer ideology over reality.