Archive for July 11th, 2010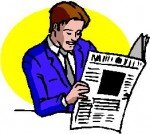 The best of the best from Dakota Voice last week, including: Study: Drug Legalization Would Reduce Tax Revenue, Increase Consumption; Hiking Harney Peak;NASA now an instrument of the Ummah; Study: Illegal Immigration Costs U.S. $113 Billion Per Year; Suing Arizona; Pennington County Hits Church With Property Taxes; Rapid City Journal Continues War on Conservative Candidates; Scientists: Producing Stem Cells from Blood; and more!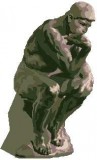 Too often, I encounter thoughtless Christians who, frankly, know little or nothing about what they believe and why they believe it and, worse, have little interest in changing their condition. I am not sure they ever even give these larger questions a second thought. Instead their faith, it seems, is often based on a common set of popular assumptions that fall under the banner of Christianity with which they agree. In other words, they believe in God, Jesus, the Bible, conservative values, and so on, but they scarcely know or demonstrate how these beliefs should impact their lives.