Listen to 'NAACP Plays Race Card–Literally' read by the author
Back at the first of June, a story broke out of Los Angeles about the local NAACP being all up in arms over a Hallmark greeting card that they insist is "racist" against black women.  You may have heard about it.
The card was one of those kinds that have a little speaker inside that plays audio when it's opened.  It was a congratulations card for school graduates, and it featured two cartoon characters basically telling the new graduate that he can conquer the world and even the whole universe if he wants to.  The theme is that nothing is off-limits to the graduate, and that includes the planets, the stars and those ominous black holes.
Here is audio from a report by KABC-TV in Los Angeles:
"It is a graduation greeting from Hallmark: 'Hey world, we're officially putting you on notice!  Yeah!'  Members of the Los Angeles NAACP did take notice.  And, as characters known as Hoops and Yoyo banter on, African-American leaders hear demeaning language: 'And you black holes–you're so ominous! Ha ha ha ha!!  And, you planets, watch your back!'"
Then, NAACP member Leon Jenkins had this to say:
"That was very demeaning to African-American women–where they made reference to African-American women as whores and at the end says 'watch your back.'"
Another hearing-impaired member, Minnie Hatley, made this observation:
"…and you hear the 'R' in there.  It's 'whores' and not 'holes.'  The 'R' is in there."
Another member chimed in:
"This sounds like a group of children laughing and joking about blackness….  Again."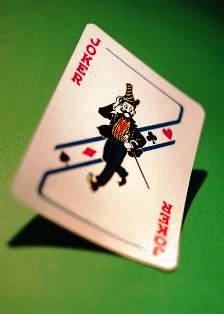 My initial reaction to this story is anger at those people.  The first thought in my mind is to ask, "What's wrong with them?!"  Why are they creating a problem where none exists?  They apparently can't see that our country has been taken over by radical socialists who are hell-bent on tearing down our very way of life–or maybe they agree with that agenda.  Our nation is falling apart from more than a hundred years of attacks from within our borders, by people who are us, not foreign powers, and all the Los Angeles NAACP can do is blindly see a message that isn't there?
Secondly, this makes me sick for our country.  We live in a terribly deceived world where so many people don't have eyes to see the truth.  These people are a symptom of the cancer that has afflicted our nation–the cancer of political correctness with all its attendant affronts to basic common sense.  It's as if the NAACP is deliberately looking for any hint of "racism" that they can latch on to in order to justify their existence.
Predictably, Hallmark buckled and had all the cards pulled from their shelves.  CVS and Walgreens dutifully complied, as well.  That's the other part that makes me sick.  Hallmark has done nothing wrong!  Yet, here they are apologizing for nothing and bending down to these loud-mouthed troublemakers who are dead-wrong!  It reminds me of how so many groups will instantly cave in to Muslim complaints of "offense," without ever standing up to those senseless bullies.
It's time to quit giving in to these childish tantrums by groups like the NAACP and CAIR.  The NAACP is groping for examples of racism in the public square, while ignoring the fact that black people have achieved every possible position of power and status in our country
If we're going to preserve our nation, one thing we must do is stop bowing to political correctness.  As long as we give in to the irrational demands of groups who insist that they have a right to not be offended, then they will wield power over our society to the point where we will eventually be legislated out of our 1st Amendment protection of freedom of speech.
This lame stunt by the NAACP is just the sort of thing that ultimately leads to "hate speech" laws.  The disgusting thing about this particular incident is how stupid it is.  These NAACP members need to take some lessons on the universe and the solar system and learn the definition of a black hole in outer space.  In other words, they need to get a clue.
Do these people realize how ridiculous they look?  Do they care?  This has only added to the NAACP's image as being nothing more than a race-hustling organization.  How else do you explain this?  I guess their business must be slow lately.
Gina Miller, a native of Texas, is a radio disc jockey. She also works with her husband installing and repairing residential irrigation systems and doing landscaping on the Mississippi Gulf Coast.