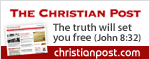 Reprinted by permission of the Christian Post
By Jennifer Riley|Christian Post Reporter
A Florida school district is being sued for "persistent and widespread" restrictions on religious expression.
Liberty Counsel, a legal group often representing Christians in religious freedom and family cases, filed a lawsuit Tuesday on behalf of two dozen individuals against the Santa Rosa County School District and its Superintendent, Timothy Wyrosdick, for violations of First Amendment rights.
The plaintiffs – which include teachers, students, former students, parents, volunteers and local members of the community – complain that they have been censored, intimidated or harassed by the school district and its partner, the American Civil Liberties Union.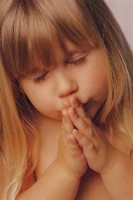 Last year, the school district agreed to a Consent Decree drafted by the ACLU that restricts the practice or promotion of religious expression and activities by students. The decree was adopted after the ACLU sued Santa Rosa schools over the same issue – the right to pray and express religious beliefs in school.
In 2008, the ACLU filed a lawsuit on behalf of two Pace High School Students who alleged that school officials regularly promoted religion and led prayers at school events. The Consent Decree was the result of the lawsuit. It prohibits school officials from proselytizing, promoting or endorsing prayers during school functions and organizing school-sponsored religious services.
"Students can no longer say 'God Bless,' teachers must hide in closets to pray, parents cannot communicate frankly with teachers, volunteers cannot answer any questions regarding religion, Christian groups cannot rent school facilities for private religious function benefiting students, and pastors are dictated how they can and cannot seat their audience at private, religious baccalaureate services held inside their own houses or worship," Liberty Counsel said in a statement.
Chaz Riley, senior class president at Milton High School, is one of the plaintiffs in the Liberty Counsel lawsuit. Riley, in a letter to students, wrote "Good luck and God Bless," but the phrase "God Bless" was removed by school officials because it is prohibited under the Consent Decree. Officials contended it amounts to offering a prayer.
Liberty Counsel denounced the Consent Decree for "obliterat[ing] religious freedom" and making a "mockery of the First Amendment."
"Freedom fled from Santa Rosa County when the ACLU filed suit," said Mathew Staver, founder of Liberty Counsel and dean of Liberty University School of Law. "Liberty Counsel intends to restore freedom and end the intimidation."
The Santa Rosa County School District, in a statement, expressed frustration at being caught between what it considers two advocacy groups.
Copyright 2009 The Christian Post. All rights reserved. This material may not be published, broadcast, rewritten, or redistributed.