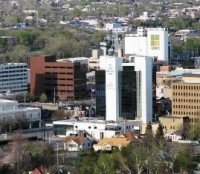 Citizens for Liberty will be hosting a Rapid City area local candidate forum on Thursday May 13 at 6:30 pm at Comfort Suites on Elk Vale Rd. and I-90. The forum will provide an opportunity for voters to learn about and ask questions of candidates for office in Rapid City, the Rapid City School Board, and Pennington County.
Local issues affect your freedom, your taxes and other matters just as much as national issues, so you won't want to miss this chance to help you make a more informed vote. Environmentalists are busy at the city and county level, and what goes on in the public school system affects our children and our tax dollars.
The event is free and open to the public. Be sure to invite your friends!
These are the area candidates, as listed at the South Dakota Secretary of State website:
---
RAPID CITY SCHOOL BOARD
District 51-4, Area 3 Brad Otten
District 51-4, Area 3 Barbara Doshier
District 51-4, Area 6 Daphne Richards-Cook
---
RAPID CITY COUNCIL
Rapid City, Ward 1 Gary L. Brown
Rapid City, Ward 1 Patti Martinson
Rapid City, Ward 3 Lori Litzen
Rapid City, Ward 3 Clark Jones
Rapid City, Ward 3 Dave Davis
Rapid City, Ward 4 Lloyd LaCroix
Rapid City, Ward 4 John B. Roberts
Rapid City, Ward 4 Jordan Mason
Rapid City, Ward 5 Joseph Budd
Rapid City, Ward 5 Michael Stanley
Rapid City, Ward 5 Frank Robbins
Rapid City, Ward 5 Jody Harold Speck
Rapid City, Ward 5 Ron Sasso
Rapid City, Ward 5 Bonny Petersen
---
PENNINGTON COUNTY COMMISSION
District 1 Karen A. Murphy
District 1 David Gray
District 1 Ken Davis
District 3 Ethan W Schmidt
District 3 Don Holloway
District 5 Ron Buskerud