Archive for May 29th, 2010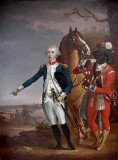 Glenn Beck has been looking at the founders of American on "Founders Friday." This week, he and some historians looked at black Americans who were present at the founding of America and had important roles in our country's independence. Though we may not have been aware of them, even many paintings of the American Revolution show this forgotten history…which undermines the liberal revisionist narrative.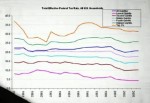 Secretary of State Hillary Clinton recently said those evil rich people (you know, the ones who buy the products produced at the jobs held by average Americans; the ones who start and maintain businesses that create those products and hire the average Americans who collect a paycheck to make those products; the ones who stick their neck out and risk their capital to create those jobs held by average Americans; the ones who usually work 60, 80 or more hours a week to make that business productive…those rich people).