Archive for May 15th, 2010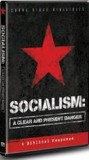 Washington's ownership interest in Wall Street, Detroit, plus the government's health care takeover have many observers warning of America's plunge into socialism. A new documentary, Socialism: A Clear and Present Danger, airing nationwide Sunday May 16 and 23, looks at the tyranny, poverty, and bloodshed socialism often produces; its failure to deliver on its utopian promises; and how it violates the Bible.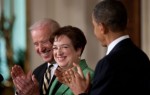 It remains to be seen how the nomination of Ms. Kagan will play out and how the Senate will respond to her nomination in its role of advice and consent. But the American people should pay close attention to the way the court is being shaped and to the arguments that will be advanced for and against Mr. Obama's nominee. Courts matter, and an imperial judiciary is one that threatens to gnaw away at our democratic foundations.