Archive for May 10th, 2010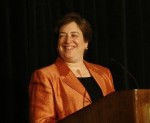 Media outlets are reporting pretty solidly that President Barack Obama will announce today that he has chosen to nominate Solicitor General Elena Kagan to fill the U.S. Supreme Court slot vacated by the retiring Justice John Paul Stevens. Kagan is at the extreme end of liberalism in America, brandishing a fresh flavor of liberalism that is newer than that of Stevens, and probably more aggressive and corrosive.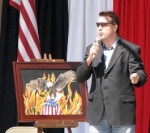 Local KOTA anchorman Shad Olson was recently suspended from his on-air duties for giving a nonpartisan speech on American values at a Tax Day Tea Party event. How does the station's state reason of "political" activity jibe with the liberal political activities of others at KOTA?