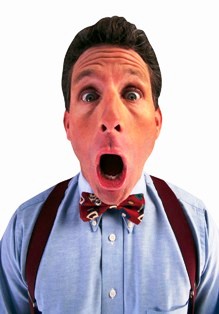 We knew it was coming. We tried to warn our fellow Americans. But they did it anyway.
They passed the unconstitutional government health care scheme, and while some people are waiting for their "Christmas" gift of "free" health care to begin, they will instead be receiving a bill.
From Newsmax:
Some 3 million middle-class Americans will be required to pay a penalty for not getting health insurance under the Obama administration's new health care law, raising questions about the president's willingness to break a campaign promise by increasing taxes on some families earning less than $250,000.

A Congressional Budget Office analysis released Thursday said the average cost of the penalty will be slightly more than $1,000 apiece in 2016.
How's that "free" health care working out for you now? About the same way that "hope and change" is working out for America.
But don't worry too much. When that bill for $1,000 comes in the mailbox, or comes out of your paycheck, or comes out of the income tax return you thought you were going to get, just remember what Rep. Anthony Weiner (D-NY) and Senator Harry Reid (D-NV) have told you: a tax isn't a tax, a requirement isn't a requirement, a penalty isn't a penalty, mandatory isn't mandatory, etc.
It'll feel good to pretend, won't it?