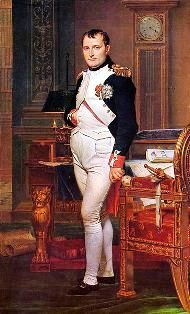 You were searching diligently for something else to suggest your government waste your tax dollars on, weren't you?
Well, U.S. District Judge Charles Clevert has come to your aid, finding a "right" for men and women who are confused about their sex to use your tax dollars while in prison for committing crimes for hormone therapy.
From the Washington Post:
A federal judge has struck down a unique Wisconsin law that prohibits transgender inmates from receiving taxpayer-funded hormone therapy, which alters their appearance to be more like that of the opposite sex.

A group of male inmates who identify as female had challenged the 2006 law with the help of the American Civil Liberties Union of Wisconsin and Lambda Legal, a national gay rights group. They say they need the hormones to treat their gender identity disorder, and not having them would lead to severe health problems.
If they truly wanted to do something to help these people, they would get them some therapy to help them adjust to the reality of what they have between their legs and in their DNA.
For people to be healthy, they need to be adjusted to reality.  The reality of our sex is very easy to determine except for the very few who have legitimate genetic deformities.  If a person is having trouble grasping reality, the responsible thing for government to do–if anything–is to help them adjust to reality, not indulge their delusion.
This decision is akin to buying at taxpayer expense a hat, horse and sword for someone with a Napoleon complex.  It's not only a waste of taxpayer funds, but a disservice to the person who is maladjusted to reality.
There are a lot of judges out there who need to be impeached for their inability to properly do their jobs, and Judge Clevert just made the list.