Archive for April 25th, 2010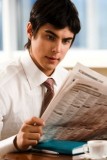 These articles are the best of the best from Dakota Voice last week, including: EU: Taxpayer-Funded Vacation is a 'Right'; Amnesty International to US: Spread the Wealth, or You Violate Civil Rights; Leftists: Committing Sedition and Condemning Patriotism; Report: Homosexuality Connected to Sex Abuse Epidemic; New Book on the ClimateGate Hoax; Group Opposes Planned Franklin Graham Speech at Pentagon; First Amendment Suspended at White House?; and more!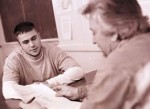 Recently, I have encountered another kind of cowardice of noncompassion within the church, which hinders the church's mission and undermines our witness in the world: people who have trouble dealing with life issues need to be loved and discipled through their crisis, not passed off to a program.