Archive for April 12th, 2010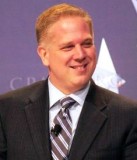 The so-called Liberal Left once served as the bastion of free speech. However, after decades of championing the First Amendment rights of those with the most deplorable viewpoints, the Left is now doing what it used to accuse the Right of doing. It has traded in its mantle of extreme tolerance for a hammer of intolerance and censorship.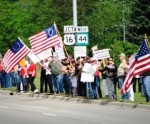 The Left in America has been beside itself over the past year since the efforts of the "mainstream" media to first ignore, then marginalize, then malign the Tea Party movement of patriotic Americans has failed. Now they are planning to infiltrate the Tea Parties and commit bad behavior to try and make the movement look bad. Will the "mainstream" media take the bait?