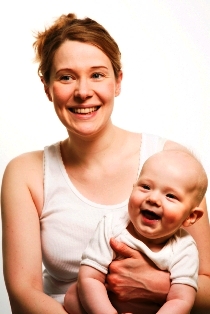 The interesting information regarding the plan for government health care and abortion just keeps coming.
Yesterday I examined Rep. Bart Stupak's (D-MI) revelation that the reason congressional Democrats are so hell-bent on including taxpayer funding for abortion in the health care bill is that Dems see this as finally their big chance to get what they've wanted for so long; perhaps they figure if they can ram something so counterproductive and unconstitutional as government health care down our throats, we might not notice all the blood that comes with it in the form of taxpayer-funded abortion.
In RedState yesterday I read that there is an deeper layer to the dark designs of Washington liberals: eugenics.
The RedState piece refers heavily to a National Review piece a few days ago in which Stupak says the Democrat leadership wants abortion badly because killing off children before they can experience costly births (and subsequent medical care?) will save lots of money.
Stupak notes that his negotiations with House Democratic leaders in recent days have been revealing. "I really believe that the Democratic leadership is simply unwilling to change its stance," he says. "Their position says that women, especially those without means available, should have their abortions covered." The arguments they have made to him in recent deliberations, he adds, "are a pretty sad commentary on the state of the Democratic party."

What are Democratic leaders saying? "If you pass the Stupak amendment, more children will be born, and therefore it will cost us millions more. That's one of the arguments I've been hearing," Stupak says. "Money is their hang-up. Is this how we now value life in America? If money is the issue — come on, we can find room in the budget. This is life we're talking about."
In an interesting connection, this ghastly ideology also ties back into the "green" movement. From the RedState piece:
Eugenics, indeed. See, not only can individual women be "punished by a baby," but so can the entire World, evidently. This is one of the left's dirty little secrets; factions of the left have been encouraging eugenics for years. The "green" movement, for instance, has population control at its core. An example from Diane Francis, of the Financial Post, who in her article entitled The Real Inconvenient Truth: The Whole World Needs to Adopt China's One Child Policy, echoes the true beliefs of many global warming embracers. You know, like the majority of the Democrats in Congress and our President.
And, of course, these "champions of the poor" figure that many if not most of the children that will be aborted with taxpayer funds will be from the middle class and especially the poor.  It is well known that Planned Parenthood and the abortion-pushers are racist elitists who would love nothing more than to thin out the "undesirable" races and other dregs they consider unworthy to share the planet with.  They believe we really need to clean up the gene pool (where have we heard that before?).
You may recall that in addition to Marxists like the Chinese who think killing "excess" human beings is a great thing, the head of NASA's Goddard Institute for Space Studies (GISS), Dr James Hansen wants to plunge the United States two centuries back technologically…when plenty of people died from the primitive conditions in which they lived.  Even President Obama's "science" advisor John Holdren wants the same thing, and also believes that a newborn (not unborn, newborn) child is not yet a human being; Holdren is a Malthusian population control fanatic.  Recently, some global warming freaks killed themselves and one of their children (the other child survived a gunshot wound).
So if you think these people aren't serious, you'd better think again.
We cannot allow this inhuman, unconstitutional health care bill to pass.