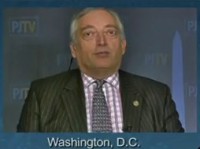 From the video description:
Lord Christopher Monckton tells Bill Whittle that he's going after former Vice President Al Gore and his dubious doomsday claims about climate change.
I'm reminded of a childhood text book in which I read, "See Dick run," only I'm sure we'll "See Al run."
Note: Reader comments are reviewed before publishing, and only salient comments that add to the topic will be published. Profanity is absolutely not allowed and will be summarily deleted. Spam, copied statements and other material not comprised of the reader's own opinion will also be deleted.