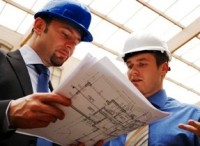 These were the best of the best at Dakota Voice last week. These are the articles the readers found most interesting and compelling.
If you missed one the first time around or would just like to read one again, this is your chance.
Team Obama Recruiting at Public Schools – We've heard many stories over the past year about children being led to sing praises to The One Barack Obama in schools. As disturbing as this is, we've just learned of something even worse: Obama's Organizing for America goons are trying to recruit children at public schools to intern in advancing Obama's Marxist agenda.
Global Warming Boss Takes Chauffeured Ride 1 Mile to Work – The latest in a long string of embarrassments to the UN IPCC global warming group, we now learn that Dr Rajendra Pachauri, the head of the IPCC, uses a personal chauffeur to pick him up at his 4.5 million home and drive him one mile to work, and on short trips to eat at restaurants. Can the rest of us "little people" take our lead on environmental consciousness from the leaders of environmentalism?
Atheist Group Opposes Postage Stamp Honoring Mother Teresa – A group of atheist and agnostic "freethinkers" opposed to religion has criticized the United States Postal Service for honoring Mother Teresa with a stamp that it says goes against postal regulations. Last month, in announcing the Mother Teresa commemorative stamp, the USPS praised the internationally famed Catholic nun for her 50 years of service to the sick and destitute of India and the world, as well as her humility and compassion and respect for the innate worth and dignity of humankind.
Star Wars Text Makes it to Earth – >You may recall it was nearly 33 years ago the Star Wars phenomenon was launched. Who could forget those yellow words sliding away in the distance as the movie opened, and all the wonder and excitement that would follow that text. That text has finally made its way to earth…and you'd better watch out!
Hitler Enraged Over Rush Limbaugh Dance Contest Win – In the growing tradition of "Hitler videos," someone has taken a clip from a Hitler movie and redone the subtitles. The first referenced Hitler's fury over the Scott Brown win in Massachusetts, and the second was over GlacierGate.
Constitutionality of Federal 'Hate Crime' Law Challenged – Remember the "hate crimes" legislation the Democrat congress sneaked through cloaked in the defense bill last year? CNS News reports the Thomas More Law Center is challenging the Constitutionality of this unconstitutional legislation. Protecting immoral, dangerous behaviors from criticism, and quashing freedom of speech and freedom of religion under the auspices of protecting people is not the American way.
Canadian Premier Flees Government Health Care to United States – Government health care is so good that Canadian Premier Danny Williams is coming to the United States for heart surgery rather than have it done in his own country. And President Obama and his comrades want to force this kind of garbage on the American people?
South Dakota Resisting Govt Health Care With Three Bills in Legislature – Socialists in congress and in the White House may be intent on forcing government health care on the people of America, but the states are no longer the door mats our despotic federal government has become accustomed to. More than 2/3 of the states are moving to nullify government health care, and South Dakota is moving forward with three bills in the legislature to resist this.
Three Reasons Why Liberal Angst Over First Amendment is Bogus – Reason.TV has a great video on the recent U.S. Supreme Court decision restoring (gasp) freedom of speech to private companies and private groups. See the hyperbolic hysteria of the "mainstream" media over this decision…and then see it for the utter hypocrisy it is.
The Super Bowl Kerfuffle – "If you don't like it just turn off the TV!" goes the liberal mantra as all form of sexual perversion, obscenity and violence slinks unannounced into our living rooms. But when the message is perceived to undercut some carefully crafted left-wing narrative? Well, then not so much.
Thank you, Faithful Readers, for making these the best of the best!
Note: Reader comments are reviewed before publishing, and only salient comments that add to the topic will be published. Profanity is absolutely not allowed and will be summarily deleted. Spam, copied statements and other material not comprised of the reader's own opinion will also be deleted.