Archive for February 8th, 2010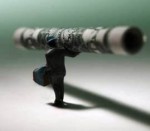 Does President Obama really believe if he talks deficit reduction while proposing the biggest budget with the biggest deficit in history anyone is going to fall for it? The question comes to mind, how dumb does he think we are?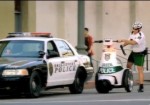 Audi's Super Bowl "Green Police" ads are offensive to Americans who cherish their freedom, but they do provide a useful glimpse into the world environmental wackos and cap-and-trade-global-warming-tax advocates have in mind for us.