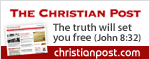 Reprinted by permission of the Christian Post
By Jenna Lyle|Christian Today Reporter
LONDON – Some Christians say their prayers have been answered after the House of Lords on Monday defeated changes to a law that would have required church groups to hire homosexuals or others whose manner of life is inconsistent with their teaching.
Peers voted 216 to 178 in favor of Lady O'Cathain's amendment to retain an exemption for religious groups to equality employment laws.
Reacting to the result, Lady O'Cathain said Tuesday: "I know that very many Christians were praying that justice would prevail as the House of Lords voted on this important issue. Many also wrote wise, sensitive letters to peers, seeking to persuade them of our case.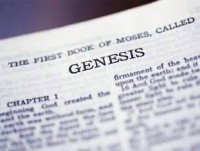 "We give thanks to God for the outcome, and we continue to pray for our Government, as Scripture exhorts us to do, that God would bless their counsels."
The Christian Institute's Mike Judge commented, "The prayers of thousands of Christians and letter writing to peers was key to protecting our freedom."
"Surely churches should be free to employ people whose conduct is consistent with church teaching. Surely that's not asking too much," Judge added. "It's called freedom of association, and it's a key liberty in any democratic society. The fact that the Government couldn't see this will concern many Christians."
The government attempted to restrict the exemption for religious organizations solely to ministers and other positions that wholly or mainly "exist to promote or represent the religion or to explain the doctrines of the religion."
Christians argued that if the Equality Bill was passed without Lady O'Cathain's amendment, which leaves the current law unchanged, it would impose considerable restrictions on who religious organizations could employ and put them in the difficult position of having to appoint someone who did not conform to their ethos and beliefs.
Last week, bishops in the Church of England argued that the bill would leave religious organizations "more vulnerable to legal challenge."
Dr. Don Horrocks, head of public affairs for the Evangelical Alliance, said the government's amendments to change the current law "would have left churches and organizations unsure whether they could prefer practicing Christians for the majority of their roles."
"Now, they can continue to appoint people who are committed to the ethos of the organizations they are supposed to represent," Horrocks said. "It's a victory for common sense. I hope the government will accept this and not prolong the issue by asking the House of Commons to challenge the Lords' vote."
Andrea Minichiello Williams, director of Christian Concern For Our Nation, also praised Monday's vote. "This is a great day for religious liberty in the United Kingdom. We are thankful that the law has not been changed and the freedom of churches to control their own affairs has not been restricted any further.
"The results show what can happen when Christians pray and take action. Let us be encouraged that even in an increasingly secular society, the voice of the Church can still be heard."
Harriet Harman, whose name is attached to the Equality Bill, may decide to force the bill through the House of Commons or revert to an EU directive prohibiting discrimination in the workplace on the grounds of religion or belief, disability, age or sexual orientation.
Copyright 2009 The Christian Post. All rights reserved. This material may not be published, broadcast, rewritten, or redistributed.