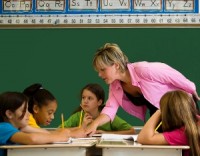 The Rapid City School Board met tonight to discuss the proposed changes to the school district nondiscrimination policy that would expand the protected categories of people to "including but not limited to race, color, ethnic background, national origin, pregnancy, student marital status, religion, creed, age, sex, citizenship, political affiliation, mental and/or physical challenge, disability, sexual orientation or status as a veteran…"
Dale Bartscher of the South Dakota Family Policy Council spoke first during the public comments time. Bartscher proposed the school district nondiscrimination policy stick with the same six protected categories outlined in federal law.  Those are: race, color, national origin, disability, age and sex.
Bartscher said we all care about our children. However, the policy under discussion deals with discrimination all the way from children up to adults. Each group has their own specific needs and concerns. Parents are responsible for their own children in K-12, but that is not the case with adult students.
Bartscher said there is no compelling legal need which would necessitate this policy change.
The proposed language change would put the focus on the victims rather than where it belongs on the bullies, he said. The proposed language sets up an environment ripe for reverse-discrimination. By singling out certain groups for special protection, a message is sent that these groups are officially favored.
Bartscher asked for a policy that gives equal protection to everyone without singling out certain characteristics as deserving more protection than others.
Patti Martinson, who is a city councilwoman, spoke next.  She spoke in favor of the expanded protection groups. She said that homosexuals can lose their job for being homosexual. She said that this is what some say constitutes "special protection."
Martinson said everyone should live by the "Golden Rule" regardless of their characteristics.
(Interestingly, the "Golden Rule" is a term that refers to a principle taught by Christ and Christianity, which is a religion that specifically teaches that the homosexual behavior is immoral and unsuitable for adults, much less children.)
Tonchi Weaver said both of her children attended Rapid City public schools. She said not one of the proposed categories would have protected her daughter. Her daughter was more physically mature than other girls her age, and received harassment for it. Weaver said she was able to achieve justice for her child without any additional protection categories. She said official policy must not step on the authority of parents to be the moral guide for their child. Weaver said that our community has been well served by a neutral policy that protects all without dividing people into categories.
Barb Lindberg, president of Citizens for Liberty, said that until recently she had been unaware that the school board's policy covered all the way from kindergarten through the Western Dakota Technical Institute. Lindberg pointed out that marital status and political affiliation have no relevance to small children, so many of the categories are not pertinent to school children.
She said any student, whether homosexual, Native American or whatever, should be able to come before school authorities and receive equal treatment.
A female high school student testified that she believes the policy should be kept with the basic six categories. She said she has been made fun of because she is "too skinny." She has been teased as anorexic and also for being white. All students get made fun of for something, she said. She said that one of her best friends is bisexual and he has been made fun of like most students. She said her friend doesn't believe he should receive special treatment because he is bisexual. She said she gets made fun of because she takes advanced classes and people make fun of her because she is "smart."
Brad Klausen runs a ministry where he mentors boys. He asked that the board maintain the original six categories. He said he was concerned that some people believe these policy changes are needed to protect children. He said he has four children in the Rapid City school system, and that leaves him concerned, if this is really necessary to protect them. He said he teaches his children to treat all people with respect, and not to bully, even though while all people are equal, not all ideas are of equal merit.
Klausen said he has seen terrible things said and done to children by other children. He said his son has a lot of friends from many of these categories, and if someone stands up and says something negative about a behavior covered in one of those categories, can he be reported to school authorities for harassment.  Klausen wondered if his son discusses one of these behaviors with a friend in school and someone overhears him, can he be reported for harassment? He said that if the school system can't protect all kids under the six federal categories, they can't protected them under 17.
Don Van Etten, a Rapid City doctor and former legislator, said the city attorney Mr. Palmer stated when asked recently that the policy was defensible. However, it should have been asked how much it would cost to defend the policy against lawsuits, and how much more it would cost to defend 17 than it would to defend six.
Van Etten said the Rapid City council experienced the issue a few years ago when one of its members was going through a sex change, and the council handled it professionally without additions to their policy.
Within the last year, the city council considered adding "sexual orientation" to their nondiscrimination policy, and the city attorney advised that it was not wise.
Don Kopp, an area legislator, said the 14th Amendment provides equal protection to all Americans. When we start adding categories of persons, we undermine that equal protection.
Kopp said most people know about Matthew Shepherd, but hardly anyone knows about Jesse Dirkhising, the boy who was raped and killed by two homosexuals. "Do you think the parents of these two boys grieved any differently," Kopp asked.
Sandy Beshara said many parents that she's talked to have asked the question of what these categories mean. She said that policies alone cannot stop bullying, that people harass each other for an endless variety of reasons. She said the real question is what will be done with the perpetrator when bullying is observed. Will the punishment be equal? She said segregating people by categories actually fosters more prejudice. We all want to feel we belong, she said, and more classifications makes belonging harder for everyone.
Curtis Price of Equality South Dakota said he was representing himself. He said he went to the educational forum a few nights ago. He said he was disappointed that "gender identity" was removed, and that most people don't really understand it.
School Board member Doug Kinniburgh said the board approved marital status and pregnancy to be added to the policy back in December, and wanted to be reminded why those were added.
Katie Bray, Assist School Superintendent, said the South Dakota Department of Education did an audit on Title IX discrimination on disabilities and how the school system treats females. They recommended the addition of this language to comply with U.S. Federal government civil rights law, and that federal funding could have been in jeopardy for noncompliance. She said the South Dakota Office for Civil Rights was also involved in this audit.
Board Member Leah Lutheran said the policy requires appointed "trusted adults" for students and parents where mediation could be engaged, or more formal incident reporting could be initiated. She said that in 99% of cases, issues were handled through mediation, and that most people involved in perpetrating such incidents had not been aware their behavior could be considered harassment. She said that policy had been in place and working well for years.
Now, she said she has become very concerned over the proposed policy changes. She said she wanted everyone to be protected and feel safe.  Lutheran indicated it was unlikely that a teacher would fail to do their job in this regard, stating that if a teacher looked the other way, they could be in a lot of trouble for failing in their responsibilities.
Bret Swanson said he is not struggling with this issue, that homosexual students need this protection and he believes it should be approved.
Kinniburgh offered a substitute motion that would have specified only race, color, national origin, pregnancy, student marital status, age, sex and disability. Leah Lutheran, Doug Kinniburgh, and Sheryl Kirkeby voted "Yes."  Daphne Richards-Cook, Bret Swanson, Suzan Nolan, and Wes Storm voted "No." The substitute motion failed 4-3.
Lutheran made motion to wait to find out more about what policy would entail, and table it until next meeting. Kirkeby seconded the motion.   Leah Lutheran, Doug Kinniburgh, and Sheryl Kirkeby voted "Yes."  Daphne Richards-Cook, Bret Swanson, Suzan Nolan, and Wes Storm voted "No." This motion failed 4-3.
Swanson called the question on the original motion to add the 17 categories in the second reading.  Daphne Richards-Cook, Bret Swanson, Suzan Nolan, and Wes Storm voted "Yes." Leah Lutheran, Doug Kinniburgh, and Sheryl Kirkeby voted "No." The motion passed 4-3.
The third reading of the policy change is scheduled for January 21.
Related articles by Zemanta