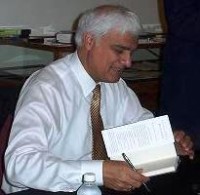 For those of you who enjoy thinking, I thought I'd share a series I've been listening to the past few days.
Ravi Zacharias is one of my favorite thinkers and apologists, and he's been doing a series on "Is There Not a Cause?" which deals with purpose and meaning.
You can listen to Part 1 here, Part 2 here, and Part 3 here.