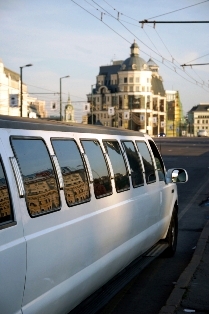 When environmental extremists like Al Gore and other elitists tell us what we must do to fight the imaginary problem of anthropogenic global warming, we are told that we must ride bicycles, not fly anywhere, use one single sheet of toilet paper per, um, you get the picture.
So how do environmentalist elitists do their part to save our planet from imaginary climate disasters?
They do it in style!
It seems the UN Climate Treaty in Copenhagen–the one which would scuttle U.S. sovereignty–will be conducted with an economical 1,200 limousines, 140 private planes, and fish eggs for snacks.
From the British Telegraph:
Ms Jorgensen reckons that between her and her rivals the total number of limos in Copenhagen next week has already broken the 1,200 barrier. The French alone rang up on Thursday and ordered another 42. "We haven't got enough limos in the country to fulfil the demand," she says. "We're having to drive them in hundreds of miles from Germany and Sweden."

And the total number of electric cars or hybrids among that number? "Five," says Ms Jorgensen. "The government has some alternative fuel cars but the rest will be petrol or diesel. We don't have any hybrids in Denmark, unfortunately, due to the extreme taxes on those cars. It makes no sense at all, but it's very Danish."

The airport says it is expecting up to 140 extra private jets during the peak period alone, so far over its capacity that the planes will have to fly off to regional airports – or to Sweden – to park, returning to Copenhagen to pick up their VIP passengers.
Environmental extremists have made it clear to us that they expect us to take their silly hypothesis about anthropogenic global warming seriously.  After all, they intend to tax us as if anthropogenic global warming was a real, serious problem.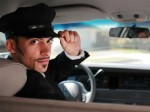 Well, it's obvious how seriously they take this alleged impending global threat: can you say, "Not really"?  I knew you could.
Perhaps Al Gore and his cronies have been reading about ClimateGate and have finally realized they've peddled a bunch of hooey to the rest of us.  Or could it be some plain old hypocrisy?
I realize they are all much better than I, and much smarter, too. Still, I can't quite bring myself to adopt the proper servile attitude which renders me joyous at the thought of giving up my freedom, my prosperity, the modern conveniences to which I've become accustomed, and my nation's sovereignty (based on a hoax)…so that my betters can continue to ride in their limos and private jets.
Can you?