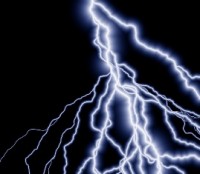 Sometimes you're just amazed when you hear someone say something profoundly wrong–especially when the person in question should know better than most anyone else.
Such was the case this morning.
From CNS News:
Rev. Carlton Veazy, president and CEO of the Religious Coalition for Reproductive Choice, told a small crowd of pro-abortion protesters that women have a "God-given right" to abortion and that opposition from pro-life congressmen and religious leaders would never take it away.

"Don't let anybody tell you that religious people don't support choice," Veazy said at the gathering in the Dirksen Senate Office Building. "You not only have a constitutional right for abortion, but you have a God-given right."
A "God-given right" to kill your own child? Give me a break.
While I know that God is far more merciful than I could manage, I still have to think he'd be pretty torqued at having a so-called "reverend" use his name in connection with a pronouncement of blessing on slaughtering your own child in the womb.
So God created man in his own image, in the image of God he created him; male and female he created them. – Genesis 1:27

Whoever sheds the blood of man, by man shall his blood be shed; for in the image of God has God made man. – Genesis 9:6

Isaac prayed to the LORD on behalf of his wife, because she was barren. The LORD answered his prayer, and his wife Rebekah became pregnant. The babies jostled each other within her, and she said, "Why is this happening to me?" So she went to inquire of the LORD. The LORD said to her, "Two nations are in your womb, and two peoples from within you will be separated; one people will be stronger than the other, and the older will serve the younger." – Genesis 25:21-23

Behold, children are a heritage from the LORD, the fruit of the womb a reward. Like arrows in the hand of a warrior are the children of one's youth. – Psalm 127:3-4

For you created my inmost being; you knit me together in my mother's womb. I praise you because I am fearfully and wonderfully made; your works are wonderful, I know that full well. – Psalm 139:13-14

"Before I formed you in the womb I knew you, before you were born I set you apart; I appointed you as a prophet to the nations." – Jeremiah 1:5

When Elizabeth heard Mary's greeting, the baby leaped in her womb, and Elizabeth was filled with the Holy Spirit…As soon as the sound of your greeting reached my ears, the baby in my womb leaped for joy. – Luke 1:41, 44
I once supported abortion…because I was as dumb as a box of rocks about the subject, relying on the pap I was fed by the "mainstream" media.  I had no clue what the Bible said about human life, including that which is in the womb, just as I had no knowledge of the science which indicates human life exists in the womb from the earliest stages of development.  I have since learned differently.
The Bible is quite clear: (1) Human life is sacred, created in the image of God, and innocent human life is not to be taken; (2) human life is present and has purpose even in the womb.
The Good Lord knows I have my own sins to answer for, but I don't want to be within 10 miles of the Throne Room in Heaven when this guy gets there (provided he hasn't repented of this bloodthirsty attitude before then); I think it's going to be ugly.
Because God has something else to say about the people in this Religious Coalition for Apostasy and Death
Woe to those who call evil good
and good evil,
who put darkness for light
and light for darkness,
who put bitter for sweet
and sweet for bitter. – Isaiah 5:20