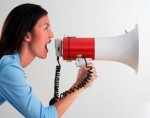 Well, now that both the U.S. House and Senate have passed the unconstitutional government health care bill, the American people are resigned to it and most Americans are now behind it. Right?
Ah, no.
From Rasmussen Reports:
Thirty-nine percent (39%) of voters nationwide support the plan, and 58% are opposed. That's consistent with our weekly tracking of the issue which has found support between 38% and 41% every week from just before Thanksgiving to the end of 2009.

The new figures include 19% who Strongly Favor the plan and 46% who Strongly Oppose it.
As Rasmussen puts it, sentiments toward this assault on the American way of life have "hardened" and aren't moving much either way.
The smartest thing anyone who voted for this monstrosity could do would be to push for its demise during the conference to reconcile the differences between the House and Senate versions.  I doubt the American people would forget their representative's contempt for them by next November if they did, but they darn sure won't if this stinker goes through.
It'll just be one more thing conservatives will have to repeal and clean up after the 2010 elections, and one more reason the American people will have to throw these socialists out of Washington next year.
But hey: the country and the Constitution are worth it, so we'll fix whatever we have to.
Related articles by Zemanta