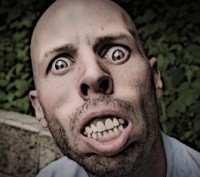 It seems some Democrats are getting pretty worried about their re-election chances in 2010, and about keeping control of congress….and they darn well should be.
After the tooth-and-nail battle to get government health care passed (and it still isn't completely across the finish line yet), and virtually all their political capital spent and running in the red, Democrats are in a mood to lick their wounds and gather their strength in the face of the coming election year.
Many of them don't want to plunge into the bloodbath that would become a Senate push for the cap and trade global warming tax.
From Newsmax:
"I am communicating that in every way I know how," Sen. Mary Landrieu, D-La., told Politico. She's one of at least half a dozen Democrats who've told the White House or their own leaders that "it's time to jettison the centerpiece of their party's plan to curb global warming," Politico reported.

But the idea of an economy-wide market for greenhouse gas emissions is at the heart of the climate bill that cleared the House earlier this year, and it's very popular among the party's liberal grassroots coalitions. But with the economy still hurting, moderate Democrats have little appetite for another sweeping initiative — especially another one likely to pass with little or no Republican support.
If this holds true and we can keep this egregious assault on American freedom, prosperity and our supply of energy, that is tremendously good news.
But don't forget that the Environmental Protection Agency (EPA) under President Obama has announced it plans to regulate CO2 (what we human beings breathe) as a pollutant if congress doesn't do the dirty work of putting the American economy in a straight-jacket.
We simply don't need this offensive piece of socialist garbage under any circumstances. Any civilization has to be insane to rob themselves of basic freedoms and nuke their economy to fight some theoretical climate change issue.  And when you consider that the hypothesis of anthropogenic global warming is nothing but a hoax, a new term for such deep insanity might have to be invented to describe such moronic suicidal tendencies.
We must not relax our guard.  Even if more "moderate" Democrats manage to convince the liberal leadership to hold off on this, liberal arrogance tells us this could pop back on the radar screen at any time.  It already passed the U.S. House, so we must be alert and prepared for a resurgence of insanity.
Related articles by Zemanta