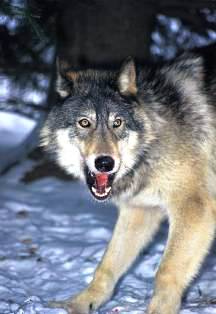 Daniel Henninger from the Wall Street Journal  examines ClimateGate and how he sees that undermining the objectivity of science.

The title of the video below is "Climategate: Science is Dying."  Of course science isn't really dying. Science is what it is, meaning the mechanics of our universe.
What IS dying, however, is our faith in the scientific community as objective seekers of scientific truth. As the whole global warming nonsense proves, and politically correct "science" concerning things like abortion and homosexuality, and the religion of evolution which passes itself off as "science"…these things all remind us that scientists are human, too. Scientists are subject to the same biases, prejudices, preconceptions and agendas as the rest of us.
Some of us have known this for a long time.  But many others tend to place blind faith in professionals and educated people, especially those who work in the realm of what we think of as science.  Many people place this faith in men and women of science because at some level they understand that science itself really is objective; something is or it isn't, though our understanding of which state a particular subject is in is sometimes lacking.
Yet we sometimes forget that people must interpret science, and we must not accept blindly everything we're told–especially when it, as is the case with the hypothesis of anthropogenic global warming, doesn't even pass the smell-test of credibility.
While some scientists are dedicated to providing an analysis of science that is as objective as possible, still others are not quite so diligent in this area.  Human nature being what it is, if we're not very careful, it becomes easy to taint our analysis with our own presuppositions–even virtually replacing objective scientific analysis with our personal philosophy sometimes.
Unfortunately that is rampant in the climate science universe, and the recently leaked emails and documents from the Climate Research Unit in England are the tip-of-the-iceberg proof of that.
Unfortunately when scientists in their arrogance pull this kind of bait-and-switch on us, supplanting their bias for objective science because they think the rest of us are too stupid to see their truth, it undermines overall confidence in authority.
We've all heard the story about the boy who cried wolf.  What may turn out to be the most unfortunate consequence of the anthropogenic global warming hoax is that if a real global disaster does someday come upon us, we may not listen because the scientific community has cried "Wolf!" one time too many.