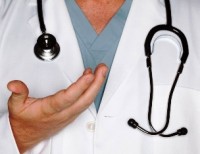 An elderly immigrant lady from Finland learned that Medicare does not always work. She brought unpaid medical bills and other papers to our office for my review and assistance. The client lives in Hammond, Indiana.
I reviewed the papers and phoned the client's insurance company's claims department. I learned that Medicare never sent the claims information to the insurance company for three dates of service.
The medical service provider wanted its money. A few hundred dollars was at stake. If no effort to correct Medicare's mistake were taken, the elderly woman would owe the doctor's office a few hundred dollars more than she should.
In my letter to the doctor's office, I explained that the problem was caused by neither his office, nor by the client, nor by the client's insurance company. Medicare caused the problem. All the other parties were innocent victims of Medicare's failure to do what it was supposed to do.
If Obama and his allies in Congress impose a national health care system that is modeled on Medicare, then everyone will start having wrongful medical bill problems. If you think that health care is expensive now, just wait until the government makes it "free."
Woodrow Wilcox is the senior medical bill problem solver at Senior Care Insurance Services in Merrillville, Indiana. That is the largest senior citizen oriented insurance agency in the Midwest. For over six years, Woodrow Wilcox has helped senior citizens with medical bill problems with Medicare and VA clinics. He has saved senior citizens over $600,000 in wrongful charges. For more health care articles by Wilcox, visit www.medicareproblems.net or www.woodrowwilcox.com.
© 2009 Woodrow Wilcox. Re-published here with the permission of the author.