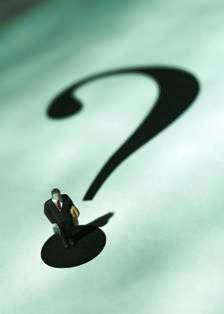 It seems some in the "scientific" community are confused by the vacation that global warming has taken.
From the German Spiegel:
The planet's temperature curve rose sharply for almost 30 years, as global temperatures increased by an average of 0.7 degrees Celsius (1.25 degrees Fahrenheit) from the 1970s to the late 1990s. "At present, however, the warming is taking a break," confirms meteorologist Mojib Latif of the Leibniz Institute of Marine Sciences in the northern German city of Kiel. Latif, one of Germany's best-known climatologists, says that the temperature curve has reached a plateau. "There can be no argument about that," he says. "We have to face that fact."

Even though the temperature standstill probably has no effect on the long-term warming trend, it does raise doubts about the predictive value of climate models, and it is also a political issue. For months, climate change skeptics have been gloating over the findings on their Internet forums. This has prompted many a climatologist to treat the temperature data in public with a sense of shame, thereby damaging their own credibility.

"It cannot be denied that this is one of the hottest issues in the scientific community," says Jochem Marotzke, director of the Max Planck Institute for Meteorology in Hamburg. "We don't really know why this stagnation is taking place at this point."
Of course, the scientists who are really dedicated to the premise that they are never wrong are desperately looking for alternative explanations…but they're grasping at straws.
If these "scientists" are really this clueless as to why temperatures have stabilized while "greenhouse gas" emissions have not, perhaps they should check solar activity…which has diminished in recent years.
They should also check historical temperature information going back hundreds and thousands of years which shows climate change on our planet is a natural, cyclic phenomenon that goes up and down.
Meanwhile, there are tens of thousands of scientists who aren't "baffled" over this "time out" from anthropogenic global warming. Despite Al Gore's desperate cries of "consensus" and "settled science," they haven't been drinking his Koolaid for some time.
It's no wonder the number of people who believe this silly hypothesis has been dwindling for some time. As people begin to push themselves away from the table of media pop-culture pap and start to learn a little about the issue, they quickly realize the whole ball of hysteria just doesn't pass the smell test of credibility.
Meanwhile, some socialists in congress want to torpedo the American economy and rob Americans of our freedom and prosperity.  They've already voted for the cap and trade global warming tax in the U.S. House to fight this non-existent "problem," and the Senate is considering it now.
They need to take a hike, and in 2010 and 2012, Americans are going to help them do that.