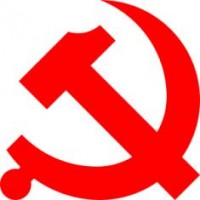 CNS News tells us about a new report published by the Media Research Center on the "mainstream" media's efforts to hide where they could and dress up where they couldn't the crimes and evil of communism.  The report is called "Better Off Red? Twenty Years After the Fall of the Berlin Wall, Recalling the Liberal Media's Blindness to the Evil of Communism."
Among some of the outrageous claims from the media cited are those in which journalists say communism was well-loved among the people enslaved by it.  We also hear of the wonders and virtues of Cuban communism–something we continue to hear today not only from the likes of Michael Moore but journalists who are actually taken seriously.
We also saw some of this in coverage of the 20th anniversary of the fall of the Berlin Wall. The evils of a system that has to build a wall with barbed wire manned with guards to keep its "happy" citizens in are somehow missed in the coverage, as is the credit due to Ronald Reagan, the chief agent of that collapse.
Among some of the other lacky "reporting:"
CBS Evening News" anchor Dan Rather reported on June 17, 1987, "Despite what many Americans think, most Soviets do not yearn for capitalism or Western-style democracy."

New York Times journalist Ferdinand Protzman reported on May 15, 1989: "East Germany is the Communist world's vaunted economic success story, hailed as proof that hard work, discipline and thrift can translate Karl Marx's theories into reality."
Andy Rooney of "60 Minutes" wrote in the New York Times on June 26, 1989 that "Communism got to be a terrible word here in the United States, but our attitude toward it may have been unfair. Communism got in with a bad crowd when it was young and never had a fair chance."
Al Neuharth, founder of USA Today, wrote on Feb. 9, 1990 that "most Soviets don't want to dump it [communism], just improve upon it."

CNN founder Ted Turner compared the KGB with the FBI on NBC's "Meet The Press," on Nov. 30, 2008. The FBI, "it's an honorable place to work," said Turner. "And the KGB, I think was an honorable place to work. It gave people in the former Soviet Union, a communist country, an opportunity to do something important and worthwhile."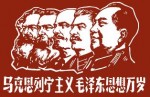 Yes, the average citizen living under the brutal heel of communism really loved it!  That's why so many of them risked their very lives in multiple attempts to escape it.
Consider also some of the wailing and laments from "objective" journalists after the fall of their beloved Soviet empire:
"Communism is being swept away, but so too is the social safety net it provided….Factories, previously kept alive only by edicts from Warsaw, are closing their doors, while institutions new to the East — soup kitchens and unemployment centers — are opening theirs." – Reporter Bert Quint, CBS "This Morning," May 9, 1990

"East Germany is staggering toward unification, and may get there close to dead on arrival, the victim of an overdose of capitalism." – ABC reporter Jerry King on the Oct. 1, 1990 "World News Tonight"

"In the old Soviet Union, you never saw faces like these: the poor, the homeless, and the desperation of the Russian winter. Their numbers are growing. Tonight — is this what democracy does?" – ABC's Barbara Walters opening "Nightline," Jan. 14, 1992
Could their anti-capitalist, pro-Marxist bias be more clear, short of them screaming plainly, "I love Marxism!"?
Doesn't this make you want to puke?
Journalistic love for communism hasn't just been confined to the now defunct Soviet Union either.  No, there is much love for other Marxist regimes (with healthy doses of denunciation for the terrible way of life we have here in America):
Diane Sawyer on North Korea: "It is a world away from the unruly individualism of any American school….Ask them about their country, and they can't say enough."

NBC Nightly News'" John Chancellor reported on June 20, 1989: "Thousands may have been gunned down in Beijing, but what about the millions of American kids whose lives are being ruined by an enormous failure of the country's educational system. … We can and we should agonize about the dead students in Beijing, but we've got a much bigger problem here at home."

during the 2000 custody battle over five-year-old refugee Elian Gonzalez, U.S. reporters weirdly suggested Cuba was "a more peaceable society that treasures its children."

"Frankly, to be a poor child in Cuba may in many instances be better than being a poor child in Miami, and I'm not going to condemn their lifestyle so gratuitously." – Newsweek's Eleanor Clift on "The McLaughlin Group," April 8, 2000

"For Castro, freedom starts with education. And if literacy alone were the yardstick, Cuba would rank as one of the freest nations on Earth. The literacy rate is 96 percent." — Barbara Walters on ABC's "20/20," Oct. 11, 2002
I didn't see it mentioned in this report, but you might recall that the New York Times Walter Duranty won a Pulitzer Prize in 1932 for writing blatant pro-communist propaganda about the Soviet Union–and in doing so, helped whitewash the six million deaths due to the Ukranian famine caused by Soviet collectivist incompetence.    The pro-communist bias was so obvious that there was a strong move to revoke Duranty's prize a few years ago.
Sadly, the "mainstream" media love-affair with Marxism continues as strong as ever today.  As our federal government–led by President Obama–moves promotes Marxist ideas more boldly than ever, the media has only fawning adoration for these disgusting developments.
The average American, however, understands how un-American, how evil Marxism really is.   Since our leaders and our "watchdog" media have demonstrated their overwhelming contempt for the American way of life, it falls to "we the people" to rid our government of these Marxists.
If we do not, we may be the next nation to fall to this evil.
Another