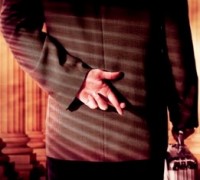 News is spreading across the internet like wildfire today that emails from the East Anglia Climate Research Unit in England (not too far from where I used to live) have been hacked by someone and released on the web.
An Australian publication called Investigate Magazine says it has spoken to the head of the organization, Dr. Phil Jones, who has confirmed that his organization was hacked and that these emails appear to be genuine.
If that is indeed the case, the material contained in these emails seem to constitute an astonishing acknowledgement of what I and many others have been saying for years: that the hypothesis of anthropogenic global warming is nothing but a huge fraud.
An excerpt from one, which seems to be from Dr. Jones himself:
Once Tim's got a diagram here we'll send that either later today or first thing tomorrow. I've just completed Mike's Nature trick of adding in the real temps to each series for the last 20 years (ie from 1981 onwards) amd [sic] from1961 for Keith's to hide the decline.
A trick? "Real" temps…as opposed to un-manipulated ones? Hiding the decline in temps?
Interesting.
Here's an excerpt from another email, supposedly talking about a way to explain away temperature data that doesn't fit the pre-programmed model of capitalist evil:
So, if we could reduce the ocean blip by, say, 0.15 degC, then this would be significant for the global mean – but we'd still have to explain the land blip. I've chosen 0.15 here deliberately. This still leaves an ocean blip, and i think one needs to have some form of ocean blip to explain the land blip
The Australian Herald-Sun lists a couple of places where these files can be downloaded: here and here.  A searchable format has been set up here.
I would urge some measure of caution concerning this information, in the event the Apostles of Global Warming may be trying to pull some sort of fast one (they've been pulling a BIG fast one for years).
But if this information really is legit, it's an out-in-the-open illustration of the kind of things some scientists have been telling us for years: that the IPCC and some other agencies are manipulating, massaging, and distorting climate data for years.
I have contended for several years now that this nutty theory simply doesn't pass the common-sense smell-test of credibility.  The strong case I've made stands independent of this new information, but it is a very interesting development.
If this is fully substantiated, however, those who have been attempting to perpetrate the biggest fraud in history should be held unflinchingly accountable for their lies and deceit.
They have been attempting (and somewhat succeeding) to bilk the taxpayers and consumers of huge amounts of money, in both taxes and higher consumer costs.  They have also been attempting to rob us of our freedom–some of our most basic freedoms–and our livelihoods.
And the U.S. Senate had better not make another move toward the assault on our freedom and Constitution known as the cap and trade global warming tax until this information has been fully vetted and investigated.  The U.S. House has already jumped on the Fraud Train; the Senate must not be allowed to do so as well, and sell the American people down the river of environmentalist corruption.
HT: Hot Air.