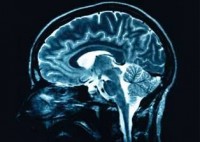 Can you imagine being completely paralyzed but completely conscious for 23 years, all the while listening to people talk about you–perhaps even about ending your life–as if you weren't there?
From the British Daily Mail:
A man thought by doctors to be in a vegetative state for 23 years was actually conscious the whole time, it was revealed last night.

Student Rom Houben was misdiagnosed after a car crash left him totally paralysed.

He had no way of letting experts, family or friends know he could hear every word they said.

'I screamed, but there was nothing to hear,' said Mr Houben, now 46.

Doctors used a range of coma tests, recognised worldwide, before reluctantly concluding that his consciousness was 'extinct'.
That is, until about three years ago when new, cutting-edge scans revealed his brain was functioning almost completely normally.
How easy it might have been, had Houben been in the care of the wrong set of people, for "authorities" to have extinguished his life.
I recall the murder of Terri Schiavo a few years ago in Florida. I can think of it in no term other than murder. Terri Schiavo was dehydrated and starved to death over the course of some 13 days by those entrusted with her care.
This woman was definitely brain damaged and would never be able to lead a normal life. Yet she displayed far more evidence of consciousness than did Mr. Houben. Terri Schiavo was able to recognize her parents, laugh, showed response to negative stimuli, could follow objects visually, and tried to talk.
Yet because her husband was eager to get on with life with his new shack-up honey, the state granted authority to murder her like some injured dog to be put down. The state was complicit in the murder of a disabled woman.
The truth is, doctors and scientists–for all their education, training and experience–don't know everything. We routinely learn how much we have to learn in the realm of science and medicine.
A human life is utterly unique. A human life is irreplaceable. Once a human life is extinguished, it cannot be repaired, brought back or replaced. It is gone.
Therefore, we must avoid at all costs the cavelier attitude about human life and deciding–for someone else, especially–that an innocent human life isn't worth living.
This–and many other cases like it where people have come out of seemingly insurmountable depths of injury–should be a loud warning to us: human beings are not to be treated like useless candy wrappers to be thrown away.