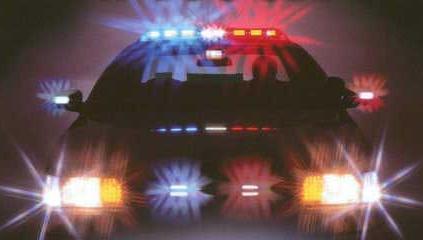 Star Parker wrote about the new hate crimes law hidden in the 2010 National Defense Authorization Act and passed by Congress and signed by President Obama following which he vaingloriously stated that in this nation we should "embrace our differences."
Ms. Parker's piece was followed here at Dakota Voice by a vigorous discussion of the issue of "hate crimes" legislation with a common point being that assault is assault and murder is murder regardless the thought processes that may motivate the crime.
When "hate crimes" are advocated by the Left the offended classes that must be protected are almost always minorities, homosexuals and pro-abortion advocates, and every purported instance is celebrated and heralded for all to see, over and over and over…  In fact, hate-motivated crimes are at least as frequently directed at whites, Christians and pro-life individuals and groups.  I have made the point before that the national statistics on such crimes are unreliable because such instances are rarely reported by the government-run media and even more rarely investigated and prosecuted by law enforcement and judges.  (Can anyone name for me one person that was arrested, prosecuted and punished following the homosexual riots precipitated by the passage of Prop 8 in California?)
Michelle Malkin is reporting today on another example of government cover-up of what certainly appears to be hate-crimes by any definition.  Here is yet another case that makes my point for me.
"Chilling details are emerging in the local Colorado press about violent black gangs who have been targeting white victims for months:

'The Denver Police Department announced today that they have made 32 arrests during a sweep to end a four-month spree of what police said were racially motivated assaults and robberies in downtown Denver, including the LoDo entertainment district.

A task force comprised of the Denver Police, FBI and the Denver District Attorney's Office investigated 26 incidents in which groups of black males verbally harassed and then assaulted white or Hispanic males, according to Denver Police Chief Gerry Whitman.

Many of the victims were robbed after being assaulted.'

"Although police knew what was going on, citizens were left in the dark."
Attacks on whites and Hispanics by marauding bans of black gang youth have been going on for months in the Denver area but police and the media conspired to keep the true nature of the assaults from the public as long as they could, fearing the repercussions should they be accused of being racists for reporting the truth.
Still, I maintain that there is no need for hate crimes legislation.  But, if such is the law of the land, then it must be applied in every case, unless, of course, the real goal is to silence those with whom the Left disagrees.
I'll be watching this story to see if any of the perps are charged under "hate crimes"  laws.